Ascot Cottage
Ascot Cottage is a delightful, fully self-contained cottage nestled in the historic heart of Thorndon, Wellington. Ascot Cottage Ltd required a brand, business stationery, a promotional A4 folded to DL brochure, and a website designed.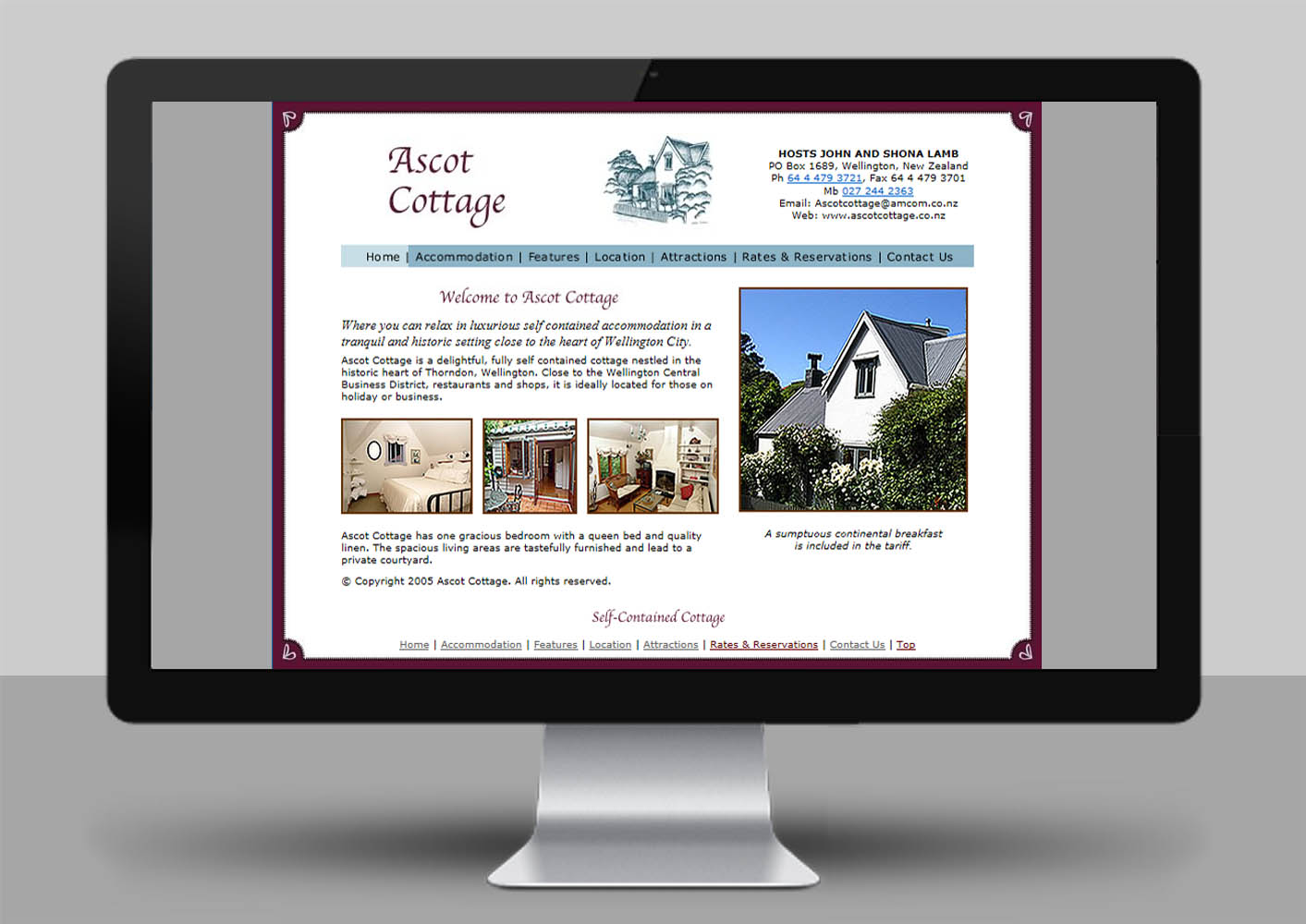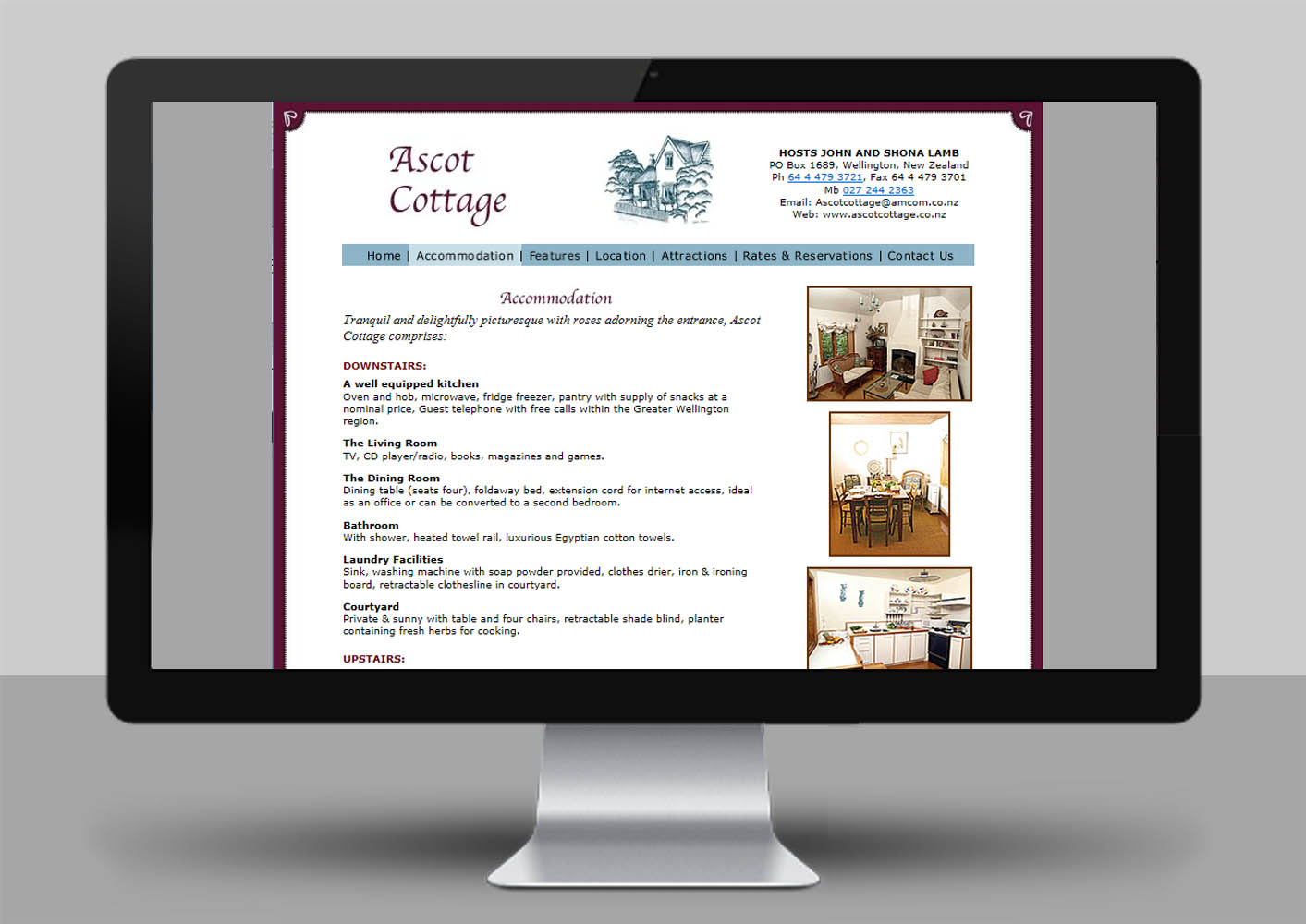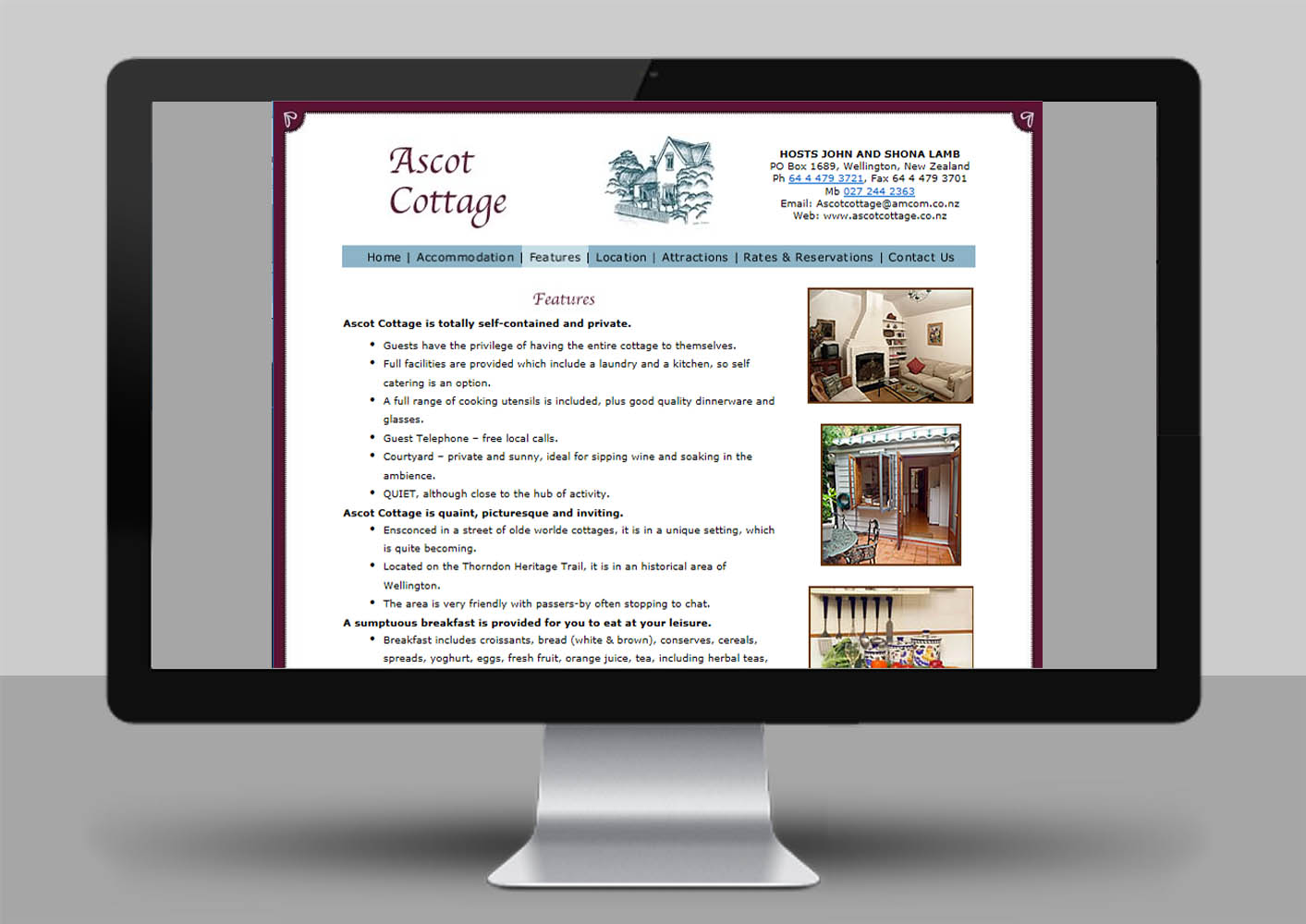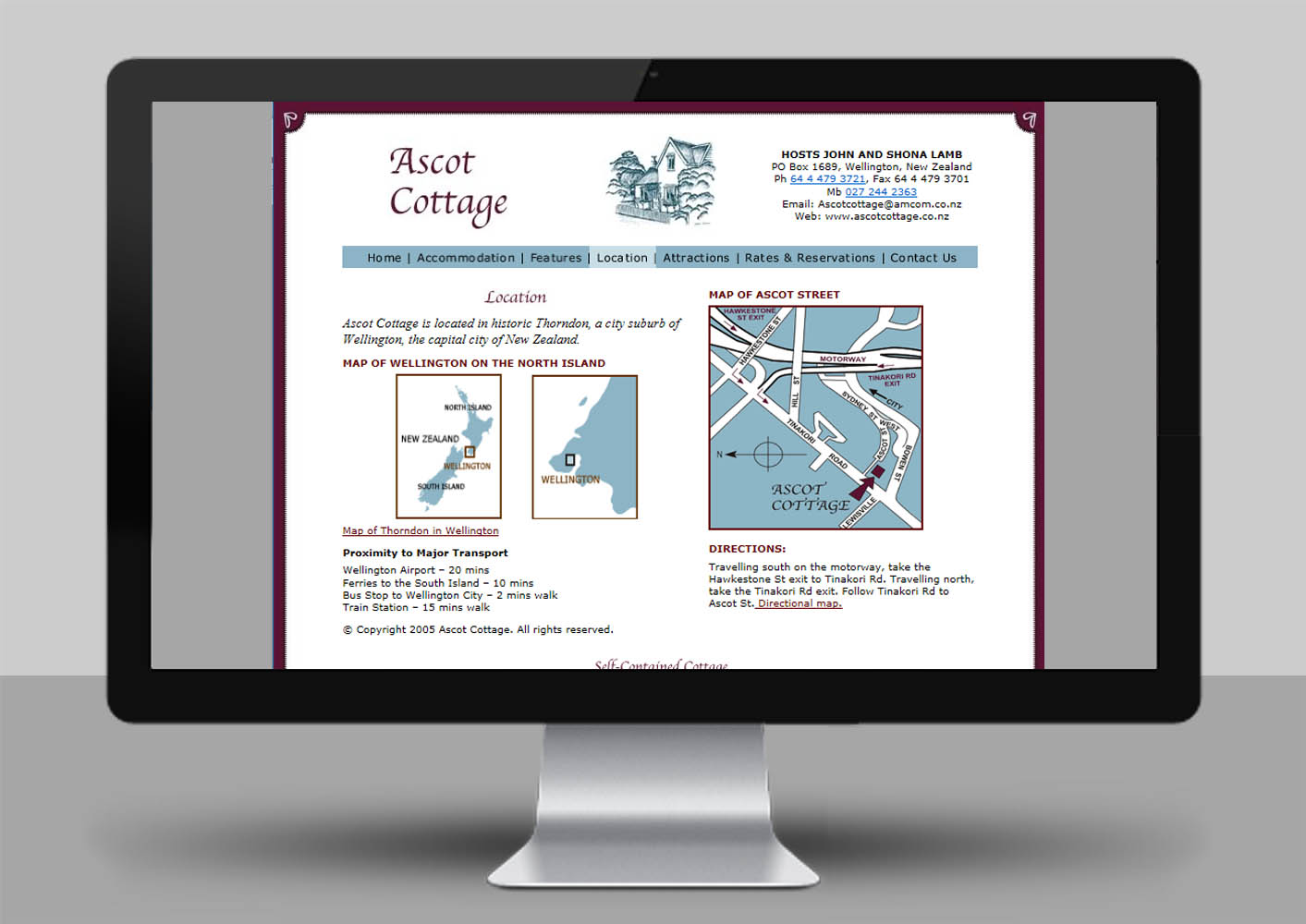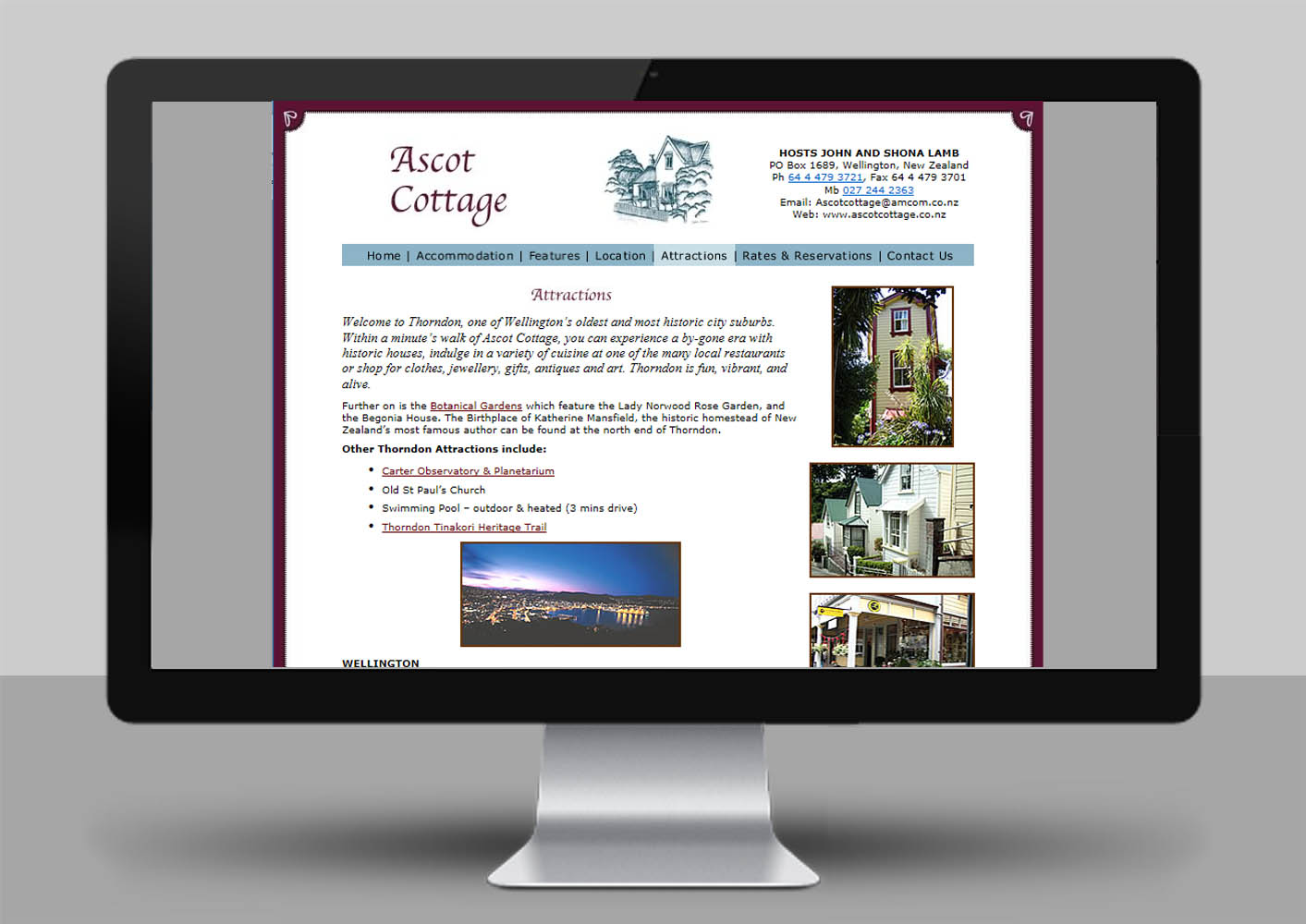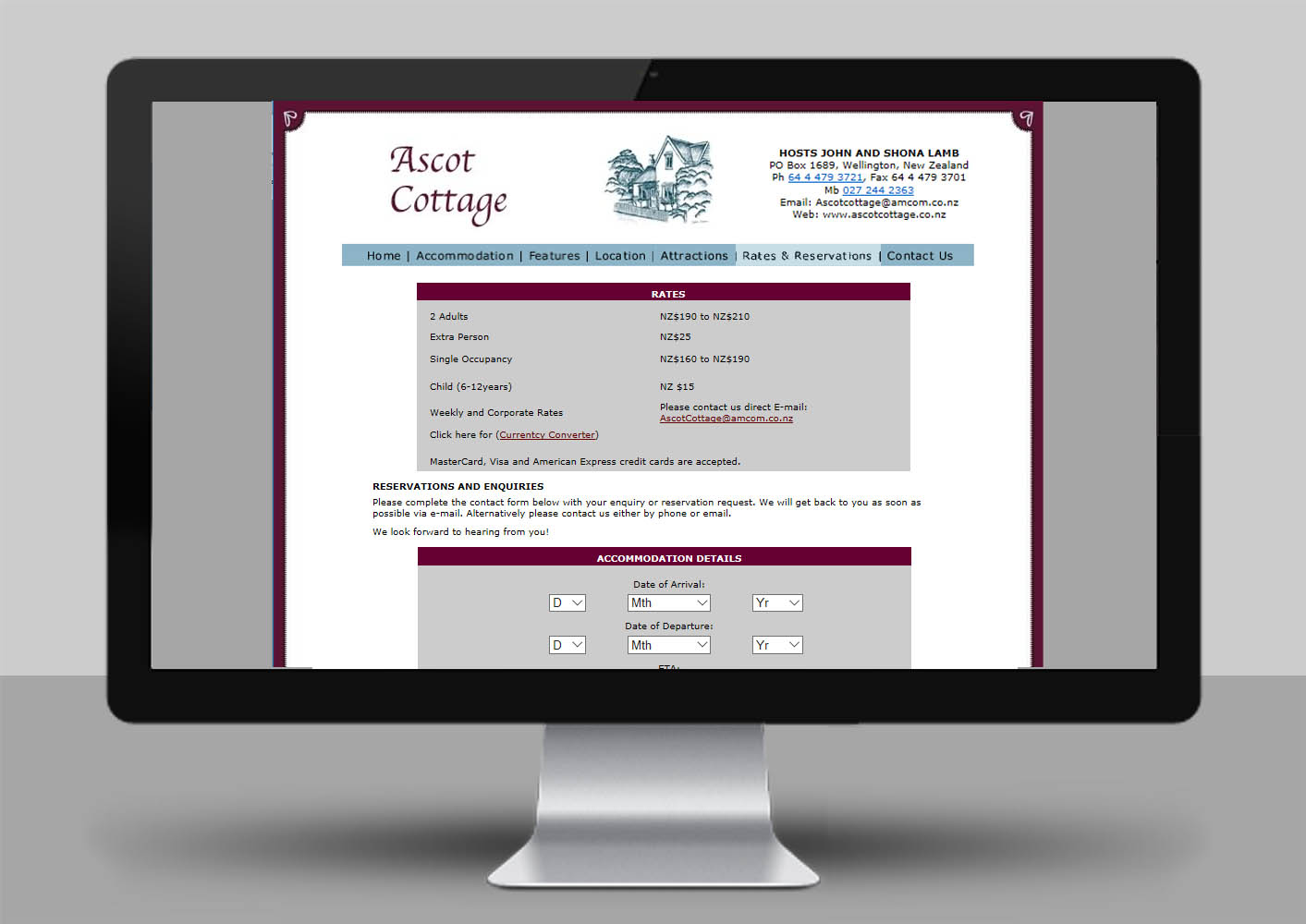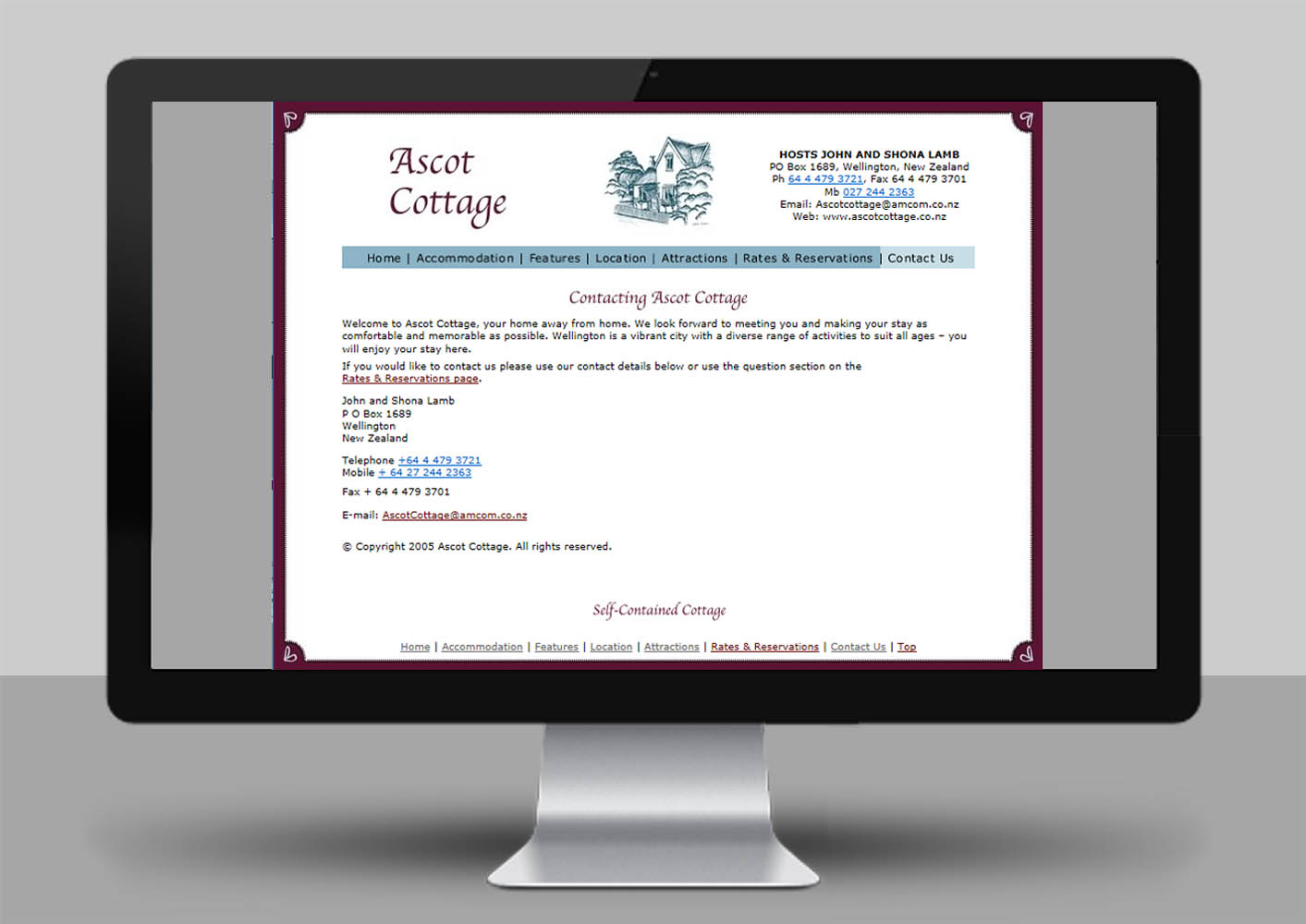 Project: Brand design, Business Stationery, DLE Brochure and Website Design.
Format: Five-page promotional website.
Brief: To design and build a promotional website that reflected the same look and style of the brand. The client wanted the layout to be simple and clean-cut and the website easy to navigate.
Solution: The 'look and feel' was created by an overall simplistic modern layout and navigation. The same colours and fonts were used with the same decorative maroon frame.
"We are pleased with the brand design, the illustration of Ascot cottage is wonderful. We also both really love the website design it's modern and simplistic and the look visually links to the brand."
Shona Lamb – Owner Operator