Learning Media
Learning Media believes that literacy is at the heart of learning. They provided schools with print and digital learning resources for guided, shared, and independent reading that supported and challenged students. Backed by thorough research and built effective pedagogy, Learning Media's literacy learning resources helped meet the learning and teaching needs of every student and teacher.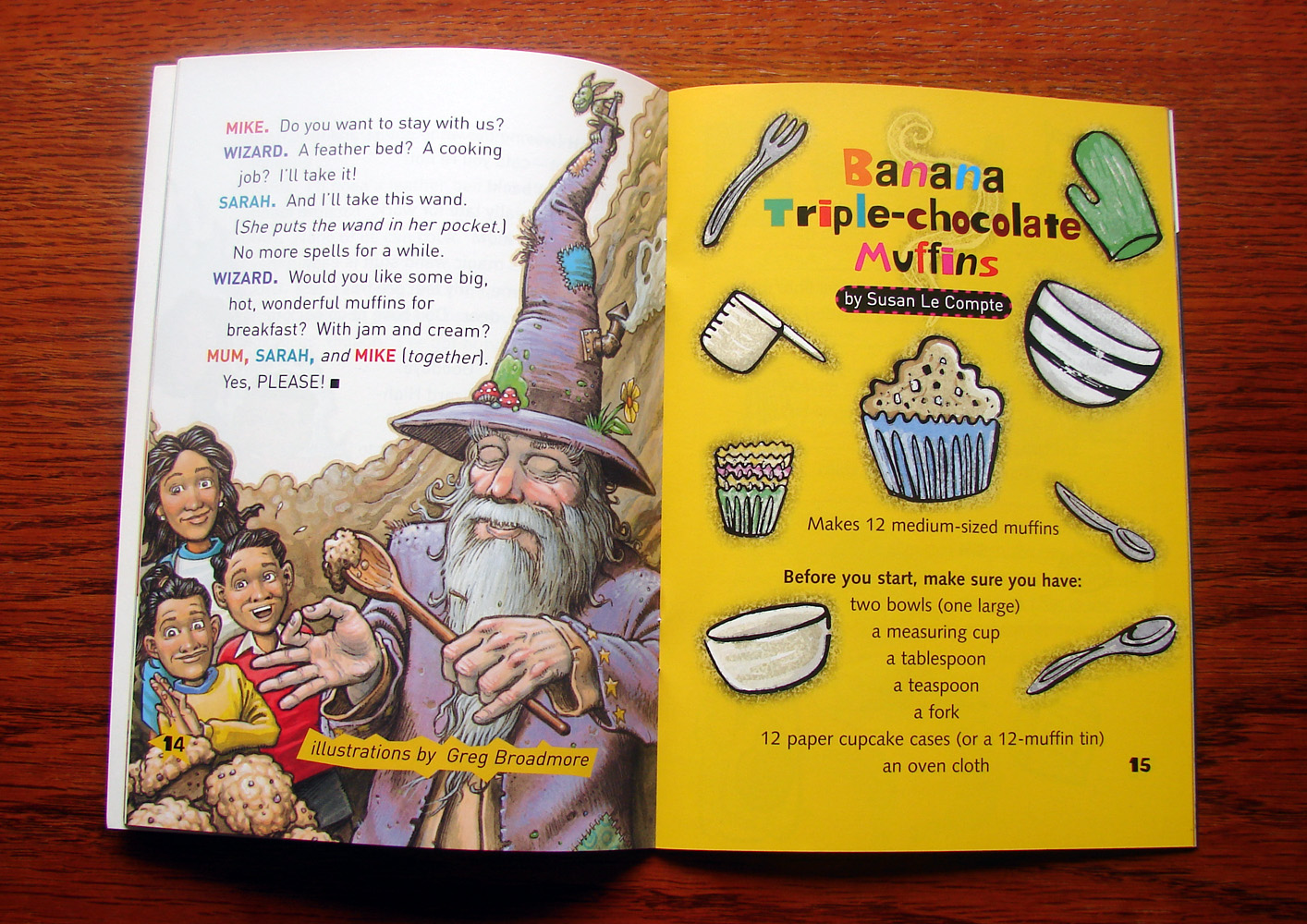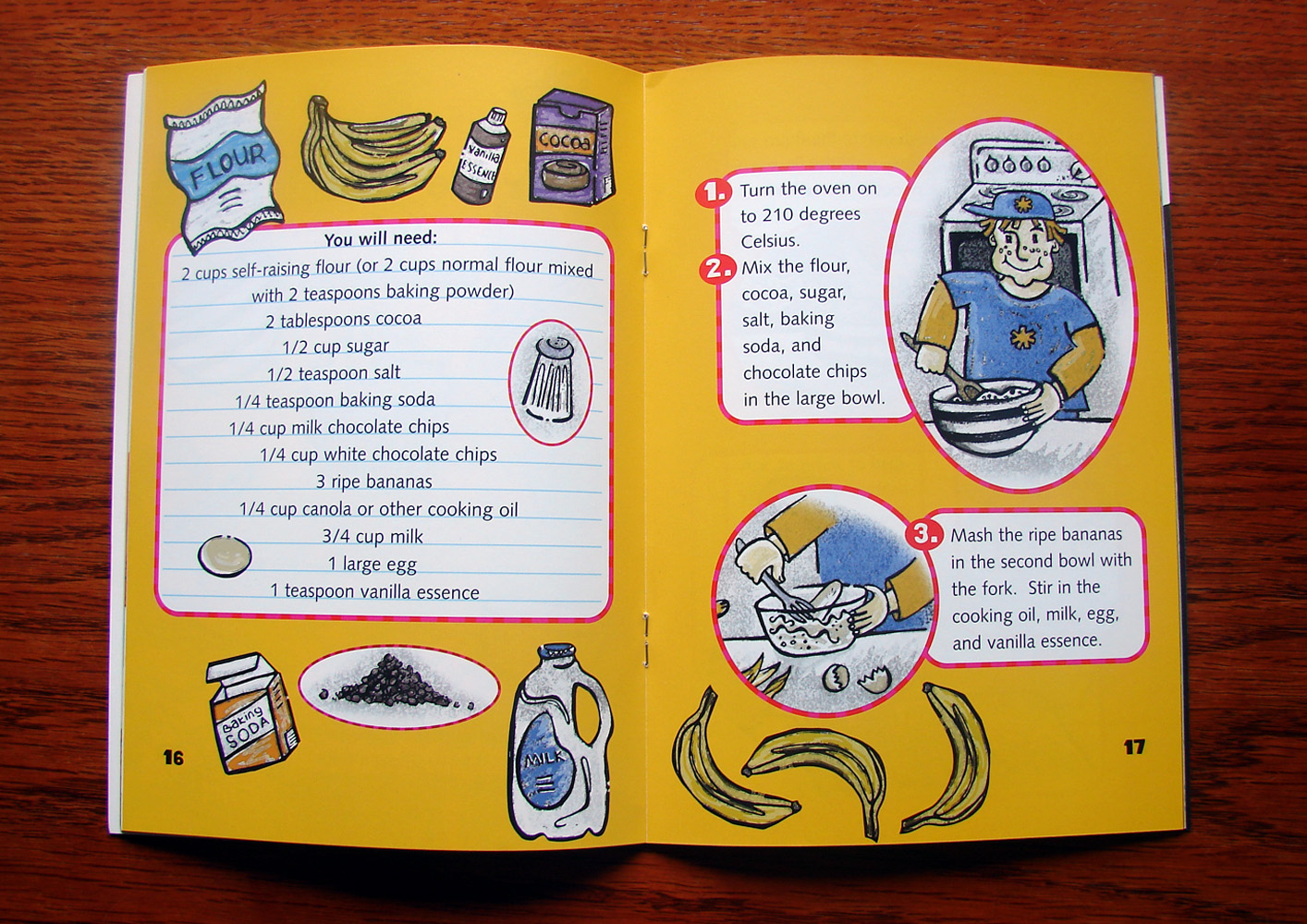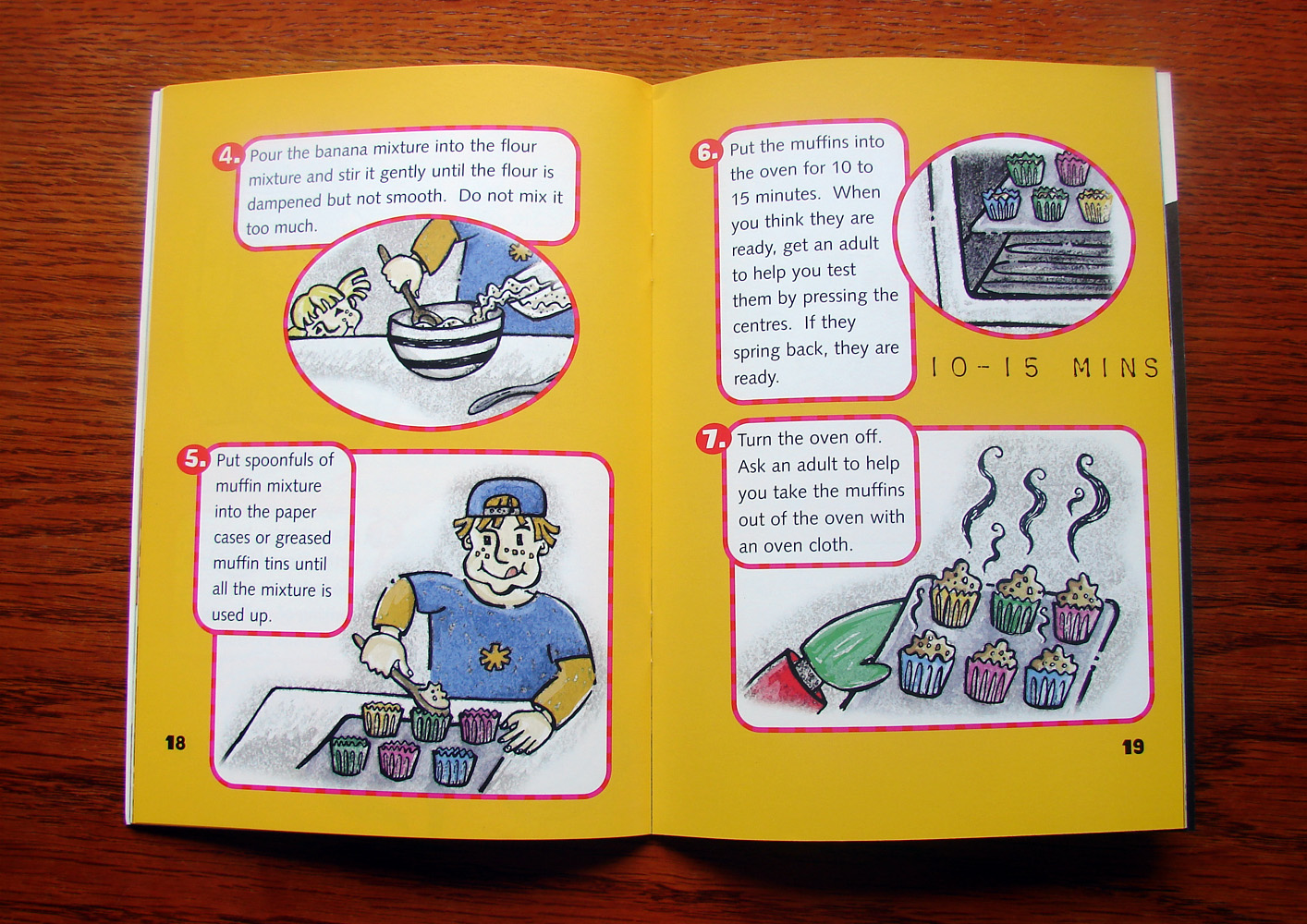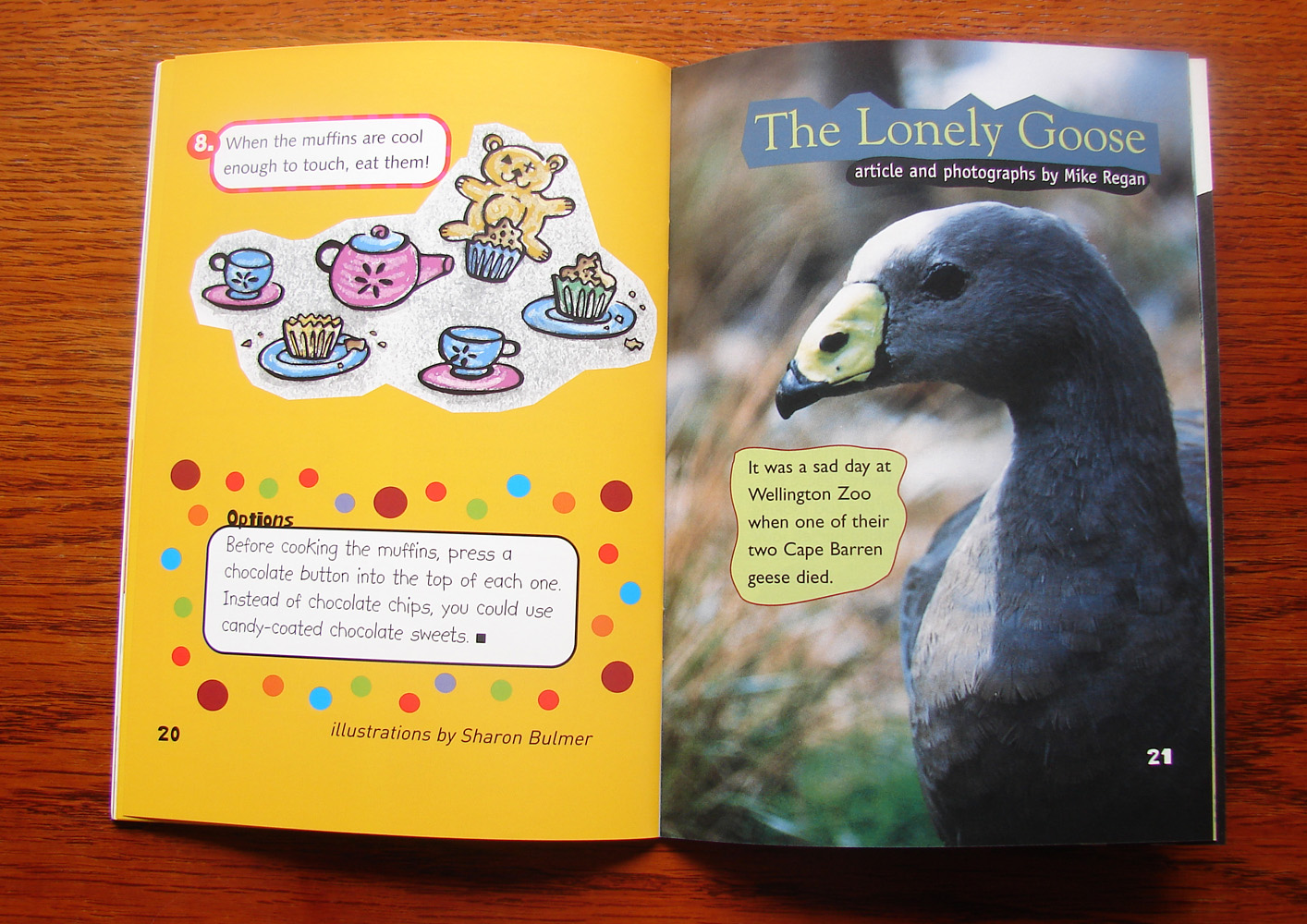 Project: Set of illustrations
Format: A5 School Journal
Brief: To illustrate a set of illustrations for the school journal for a banana muffin recipe.
Solution:
A set of over a dozen illustrations of a boy making muffins were created. The illustrations included two characters a boy and his kid sister, the ingredients and illustrations of the boy mixing the ingredients and then putting the muffins in the oven, the final illustration is a teddy bears picnic.