Families Commission
Families Commission was established under the Families Commission Act 2003. A key role of the Commission is to promote research on issues that will give the Commission and the public a better understanding of family life.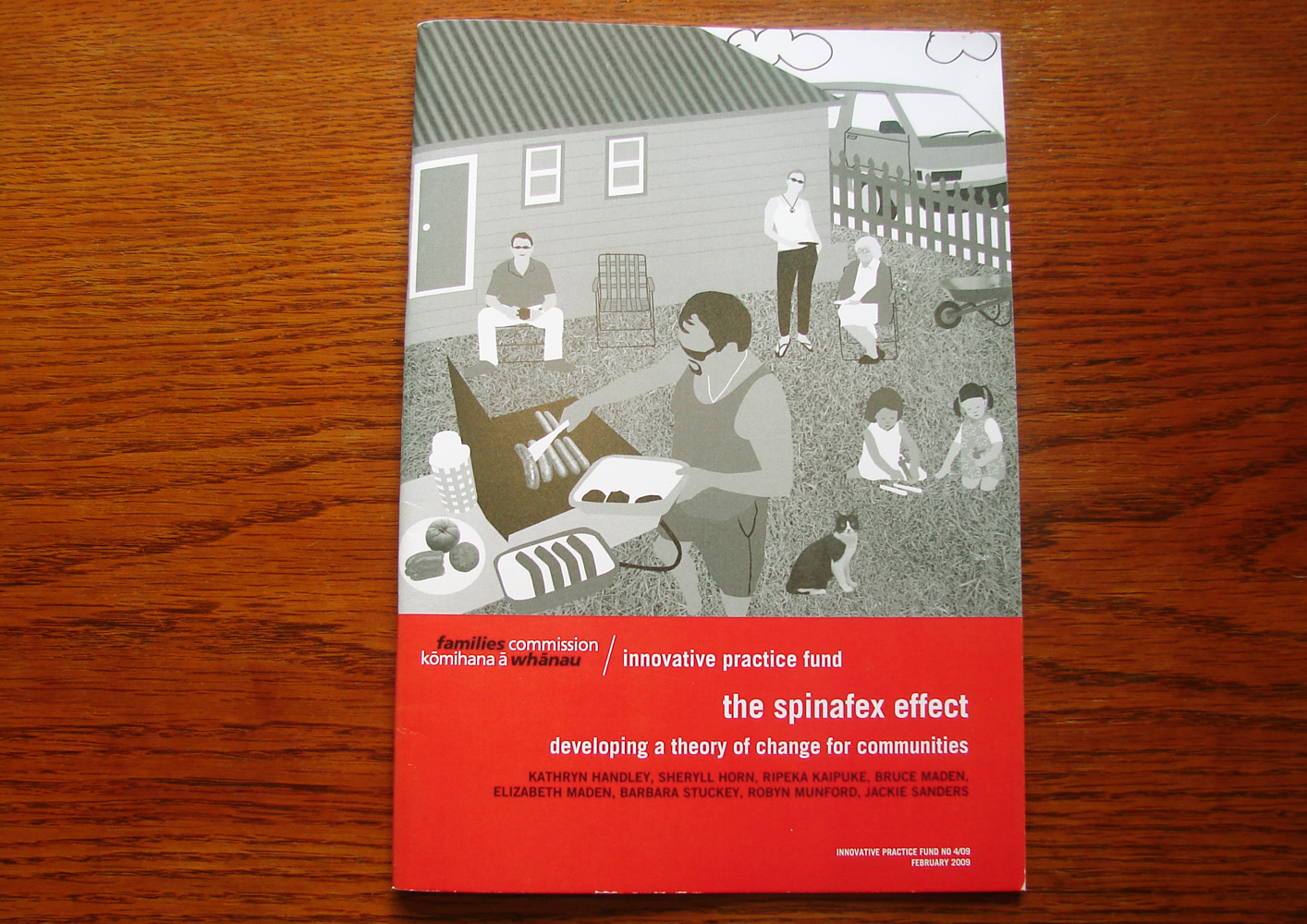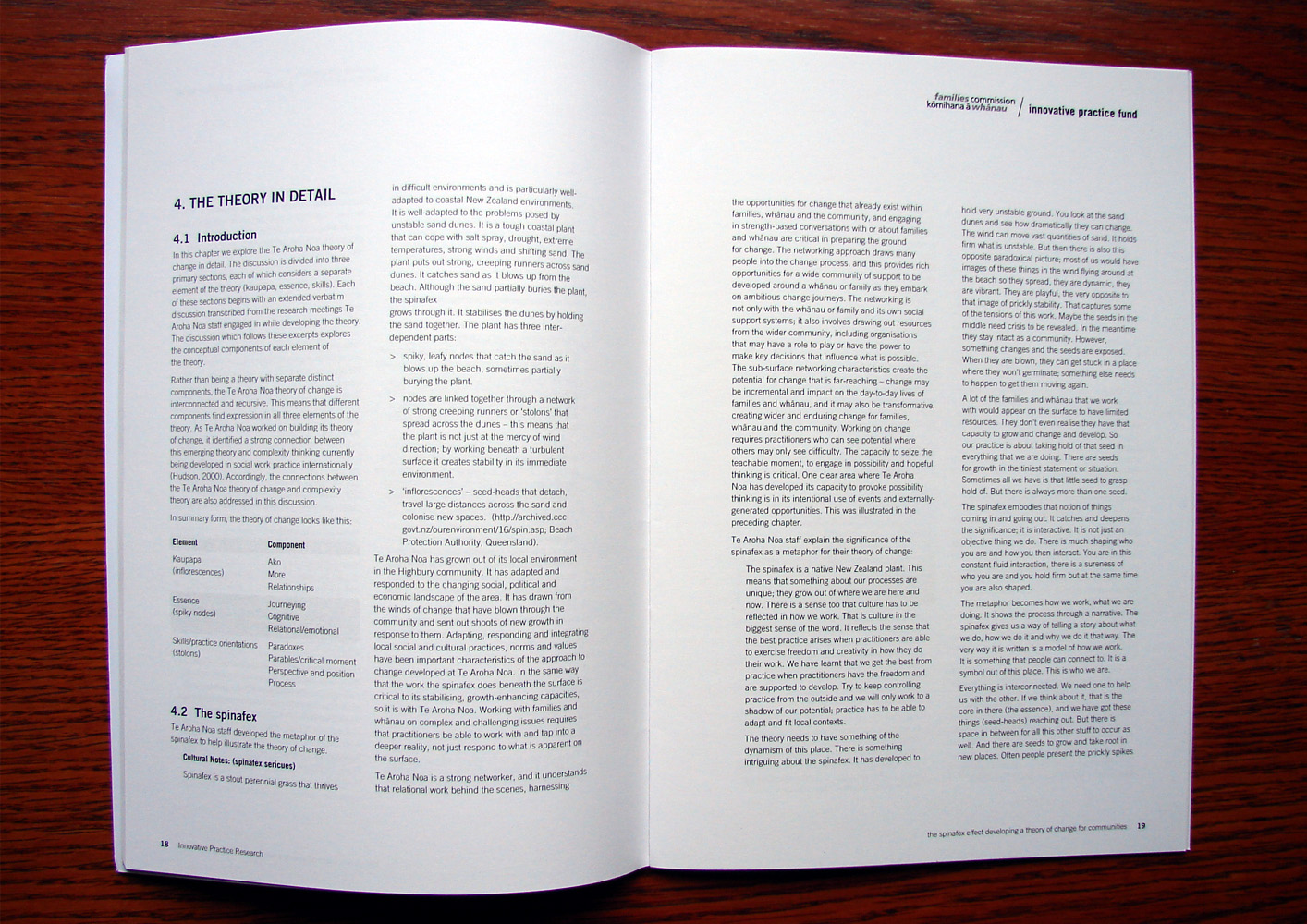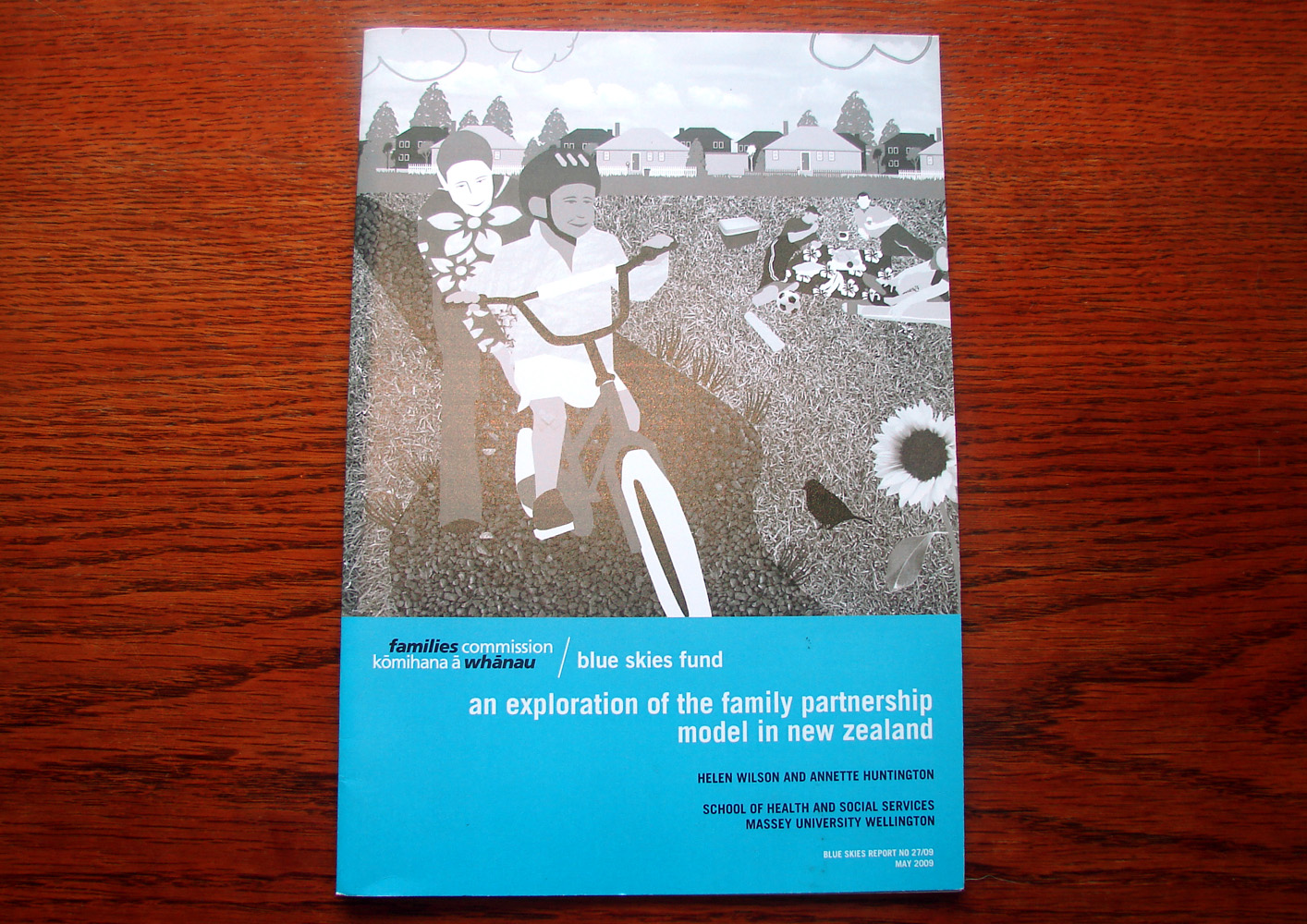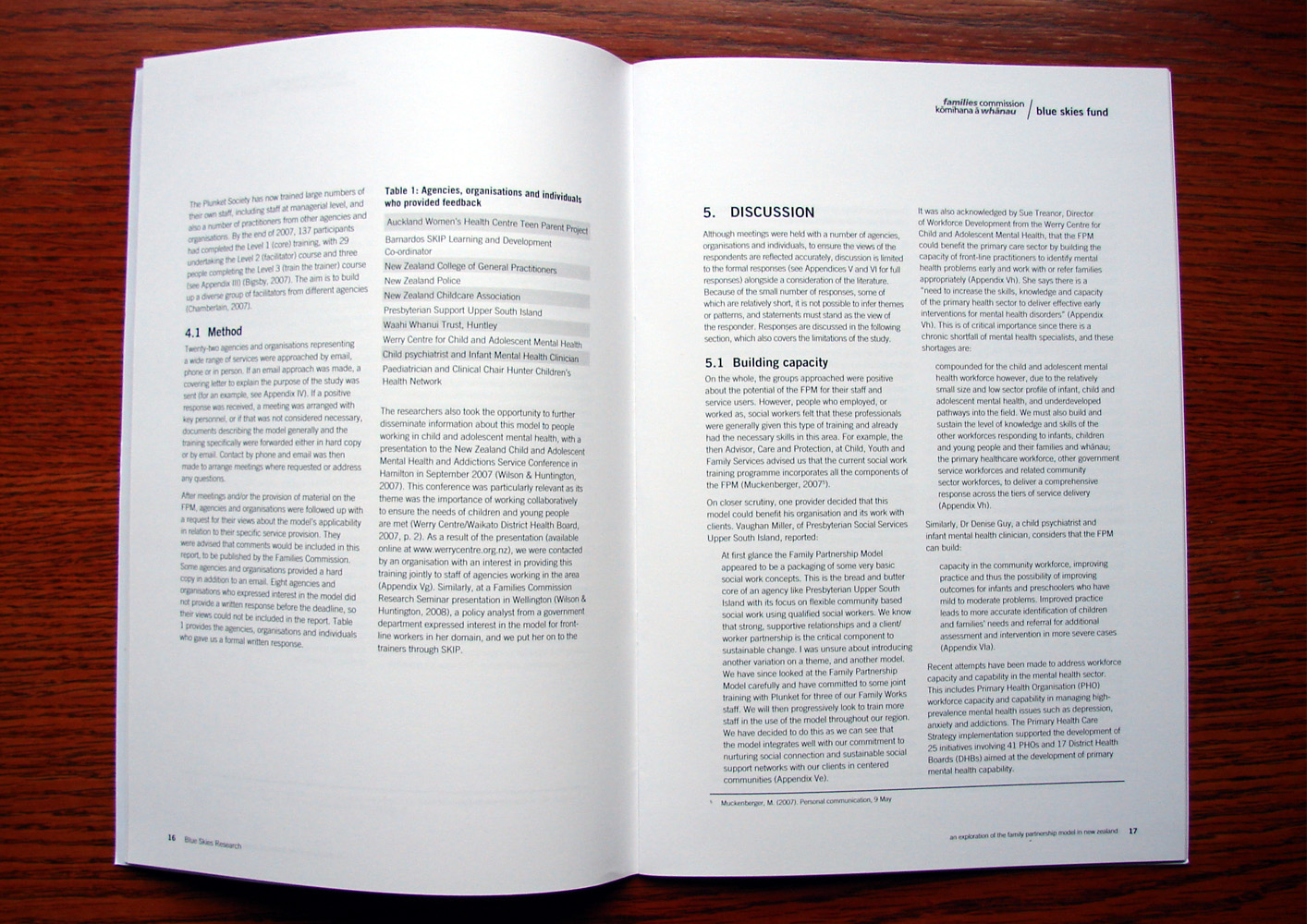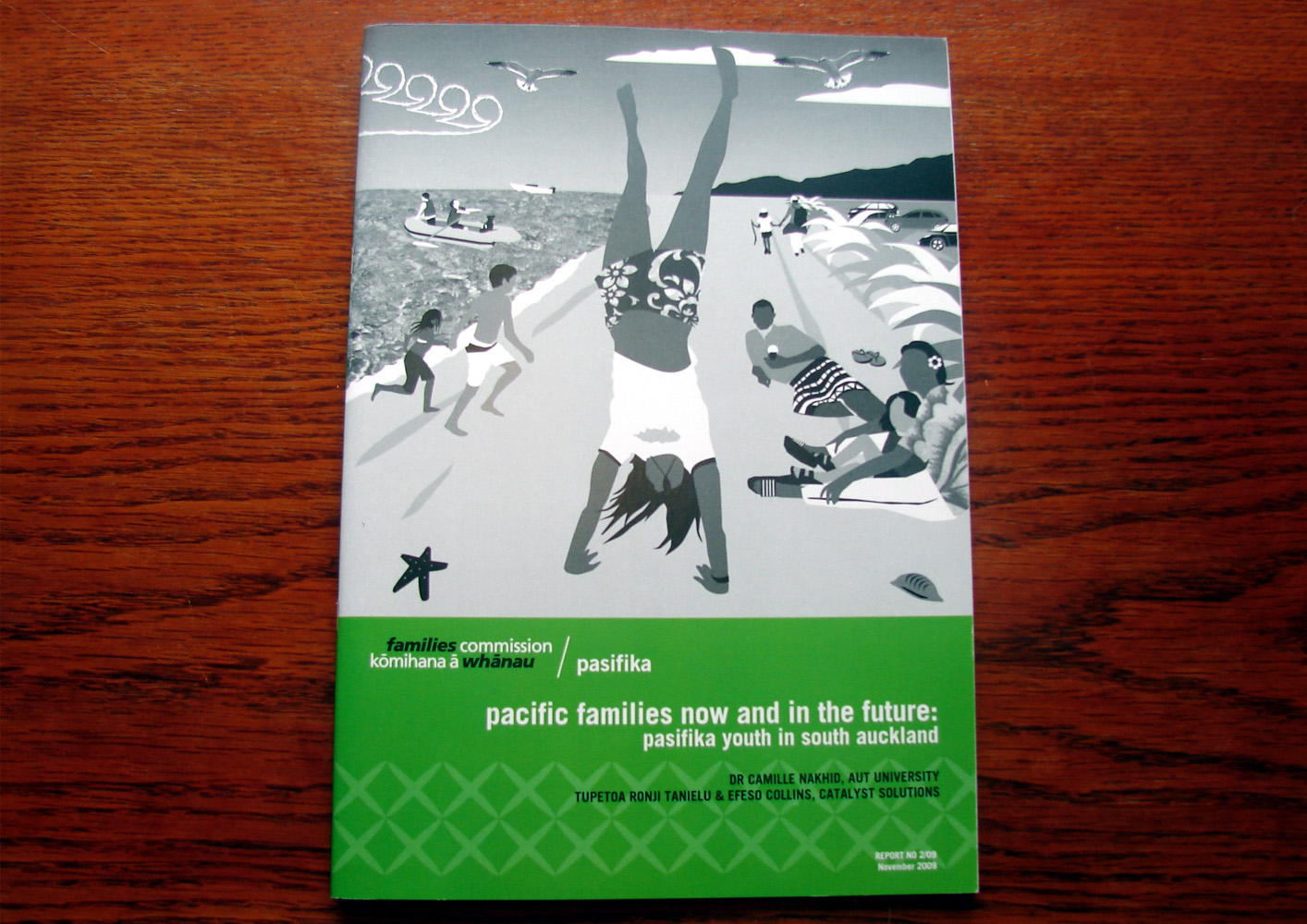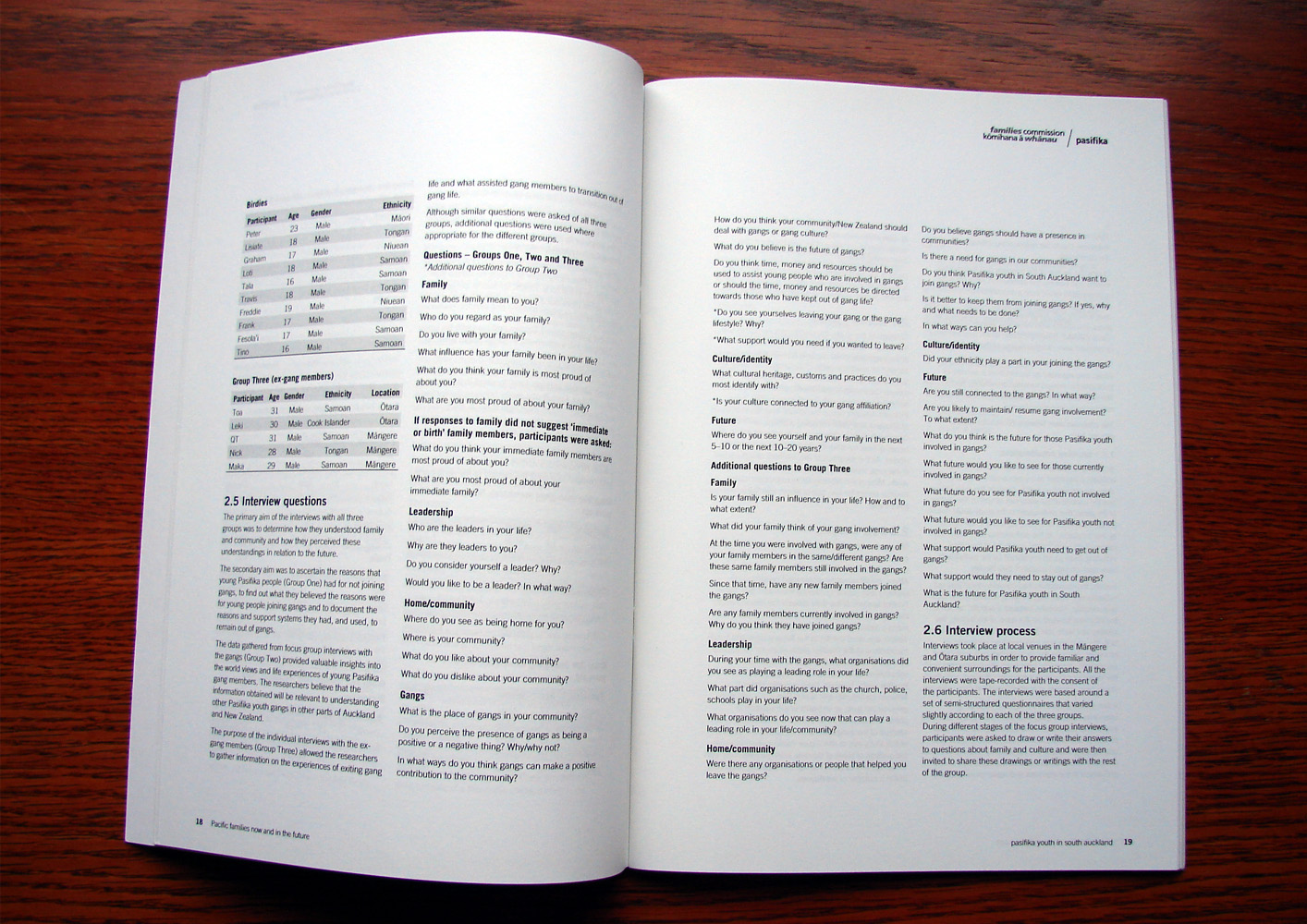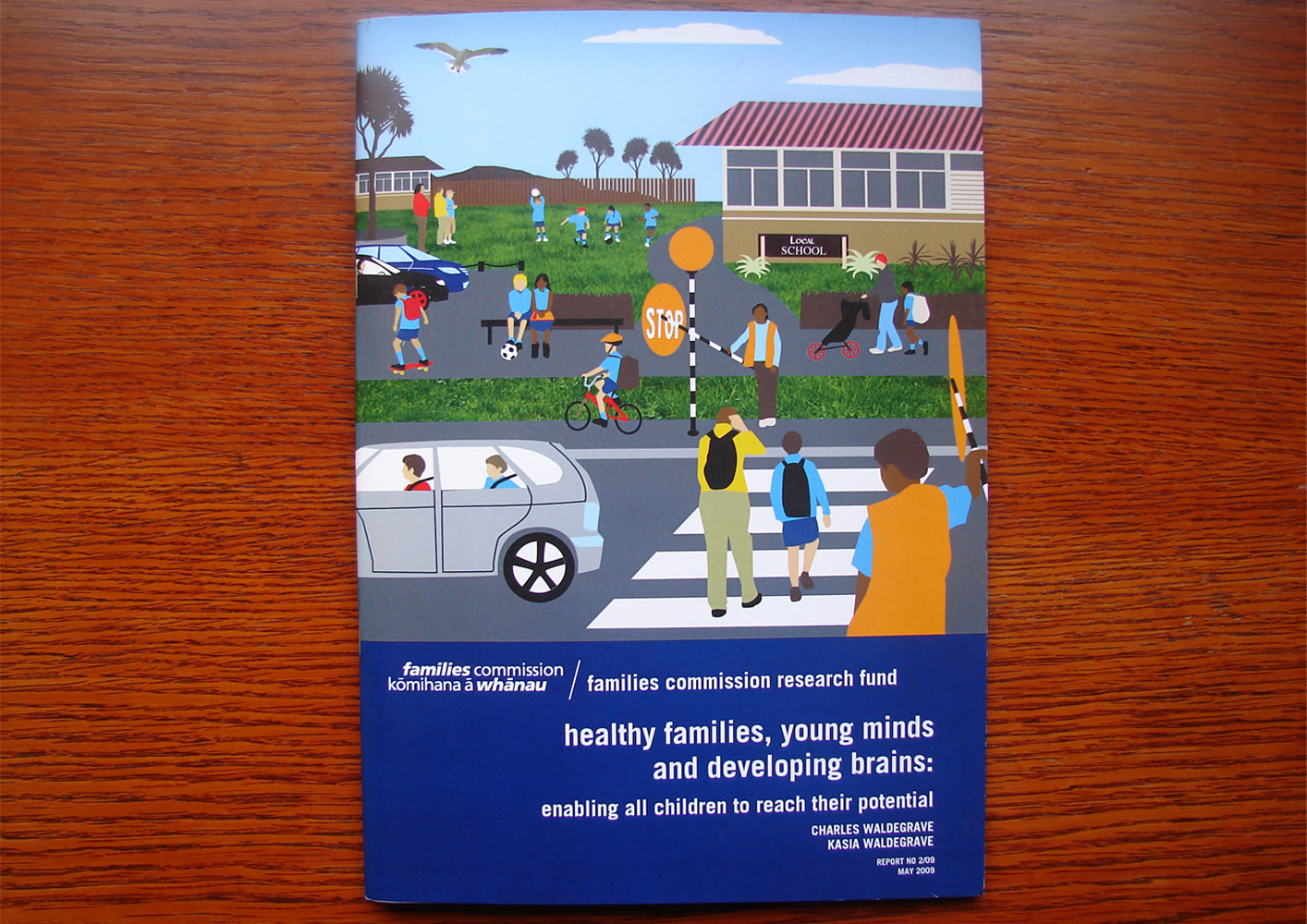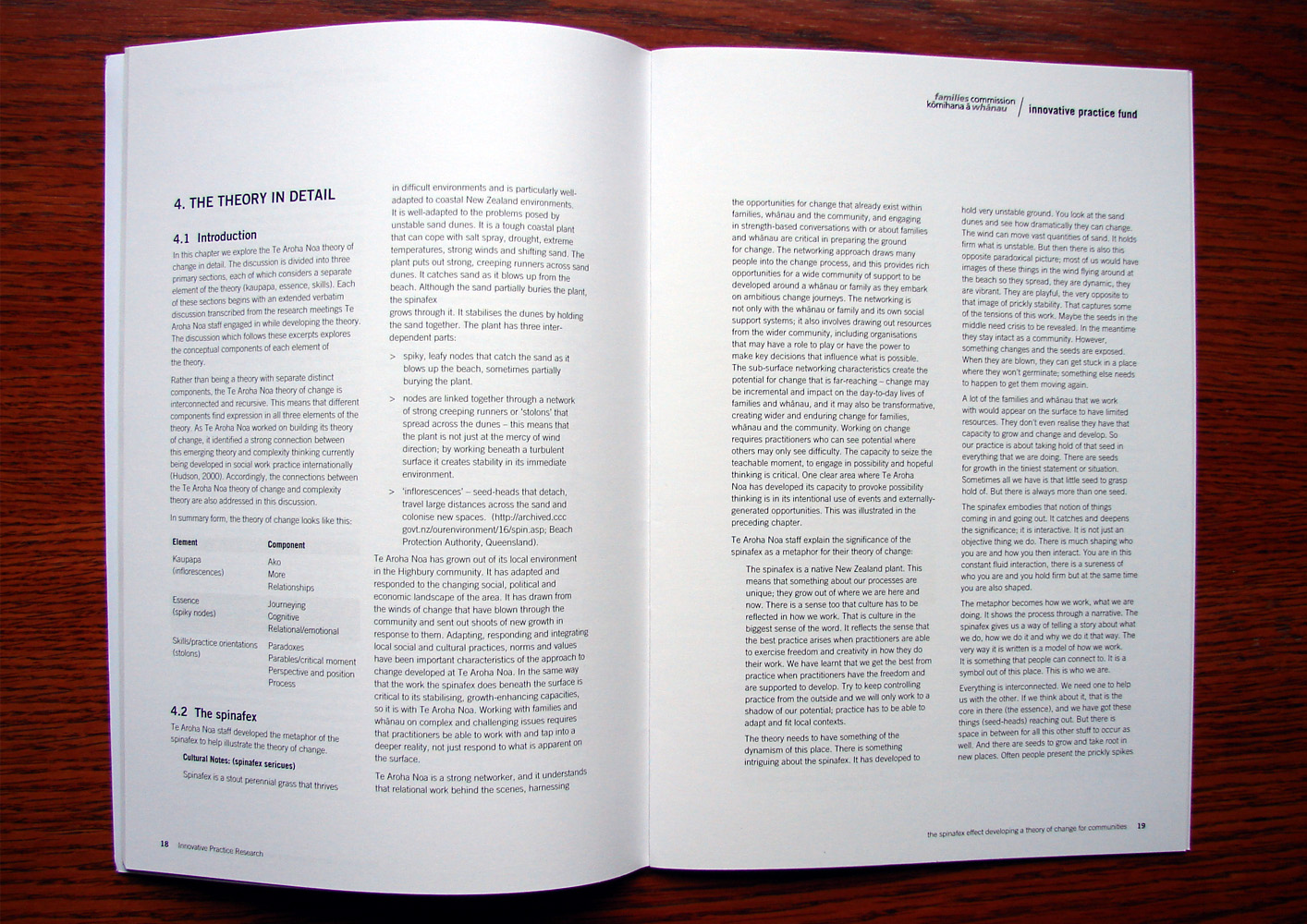 Project: Typesetting and Layout
Format: A4 Reports
Brief: To layout over 40 reports to four different template designs.
Solution: The four different reports included: Innovative Practice, Blue Skies Reports, Pascifica, and the Families Commission Research fund. The reports varied in size the pages ranged from 16 to 164, they were laid out to the template from scratch with the graphs and infographics were created as high-resolution images.