New Zealand Equine Industry Training Organisation
The promotional material included designing industry overview brochures, posters, banners, booklets, annual reports and the website. The large educational resources project included designing the initial template and laying out the student workbooks, tutor workbooks, and a tutor guide for over ninety unit standards.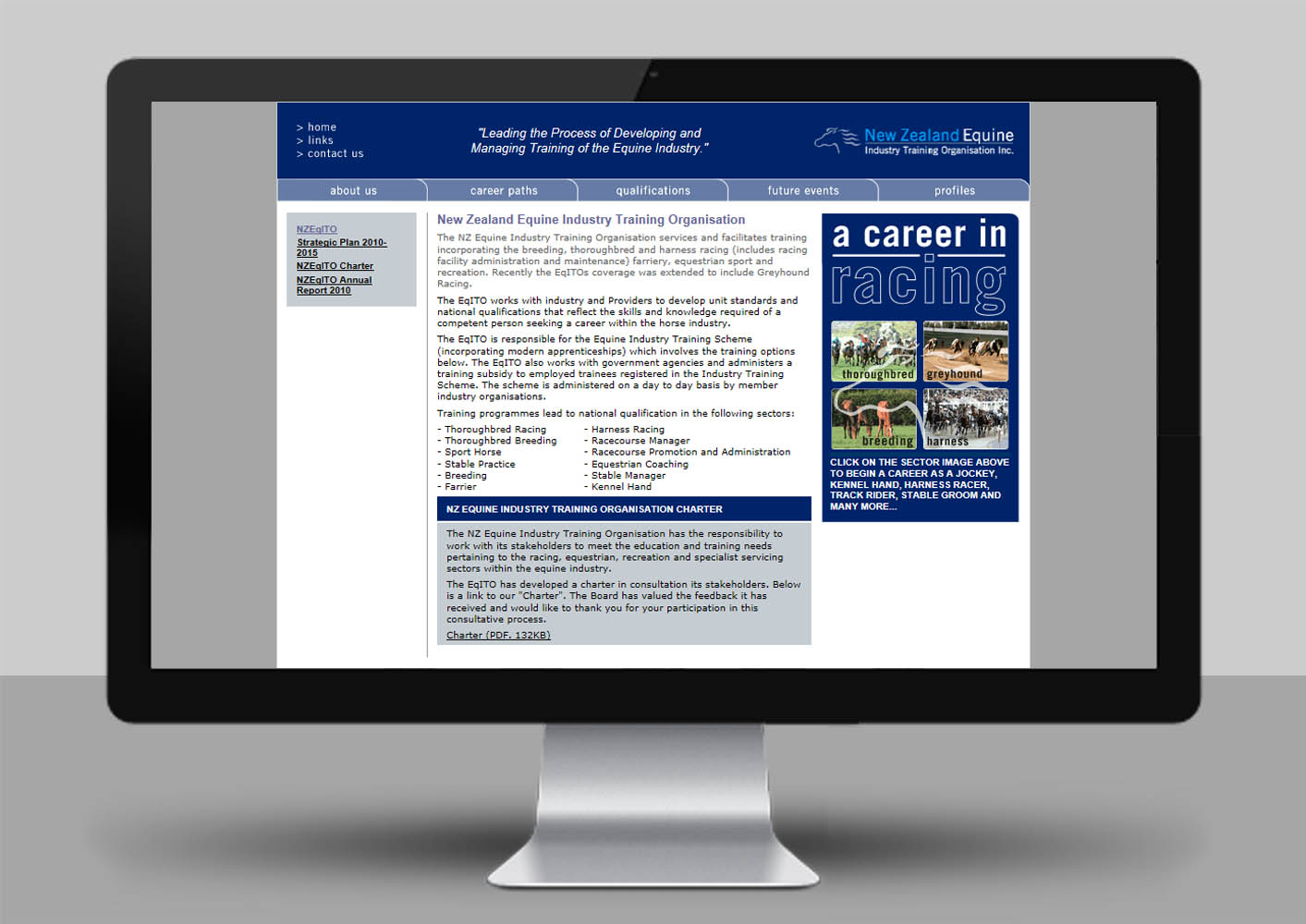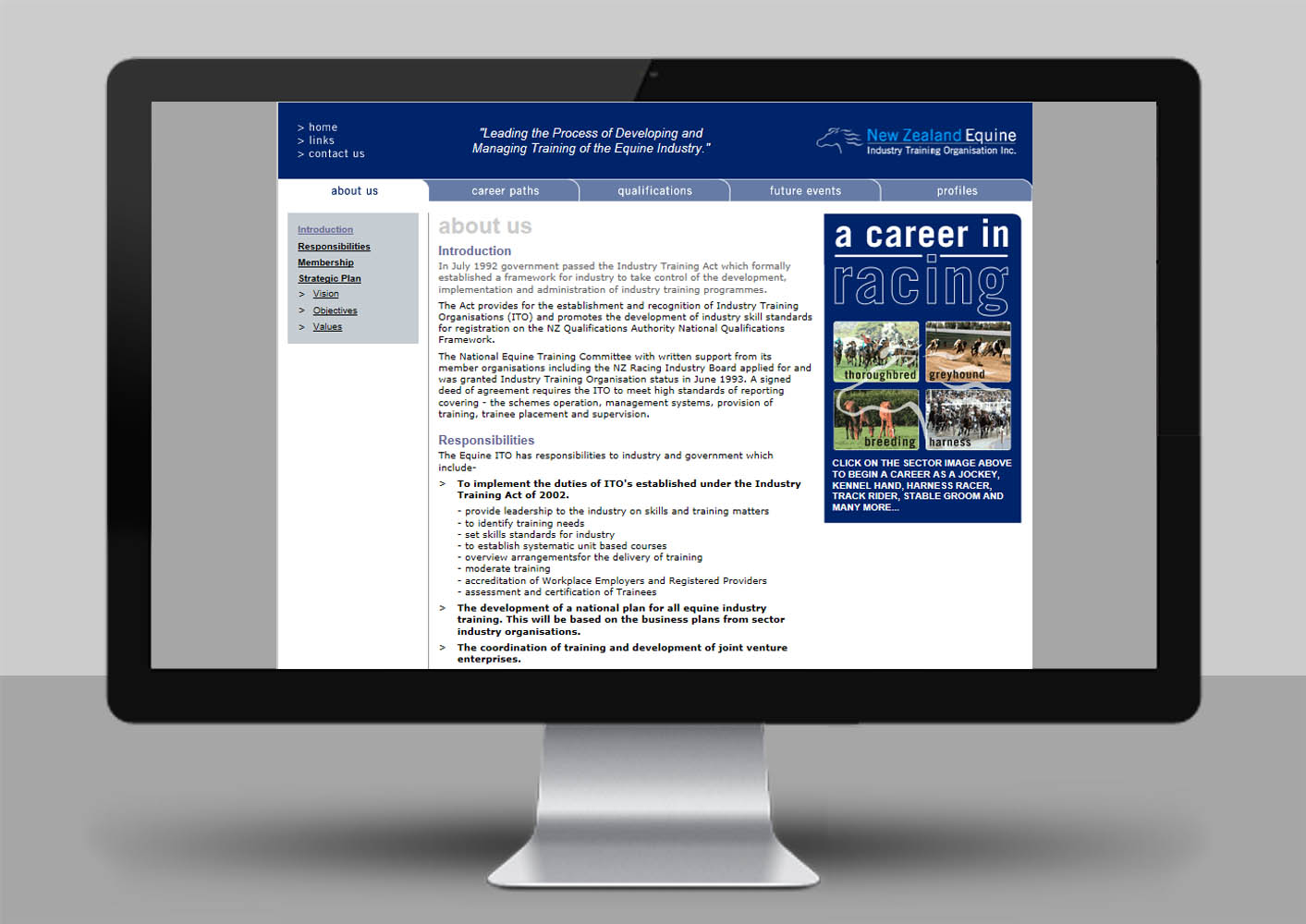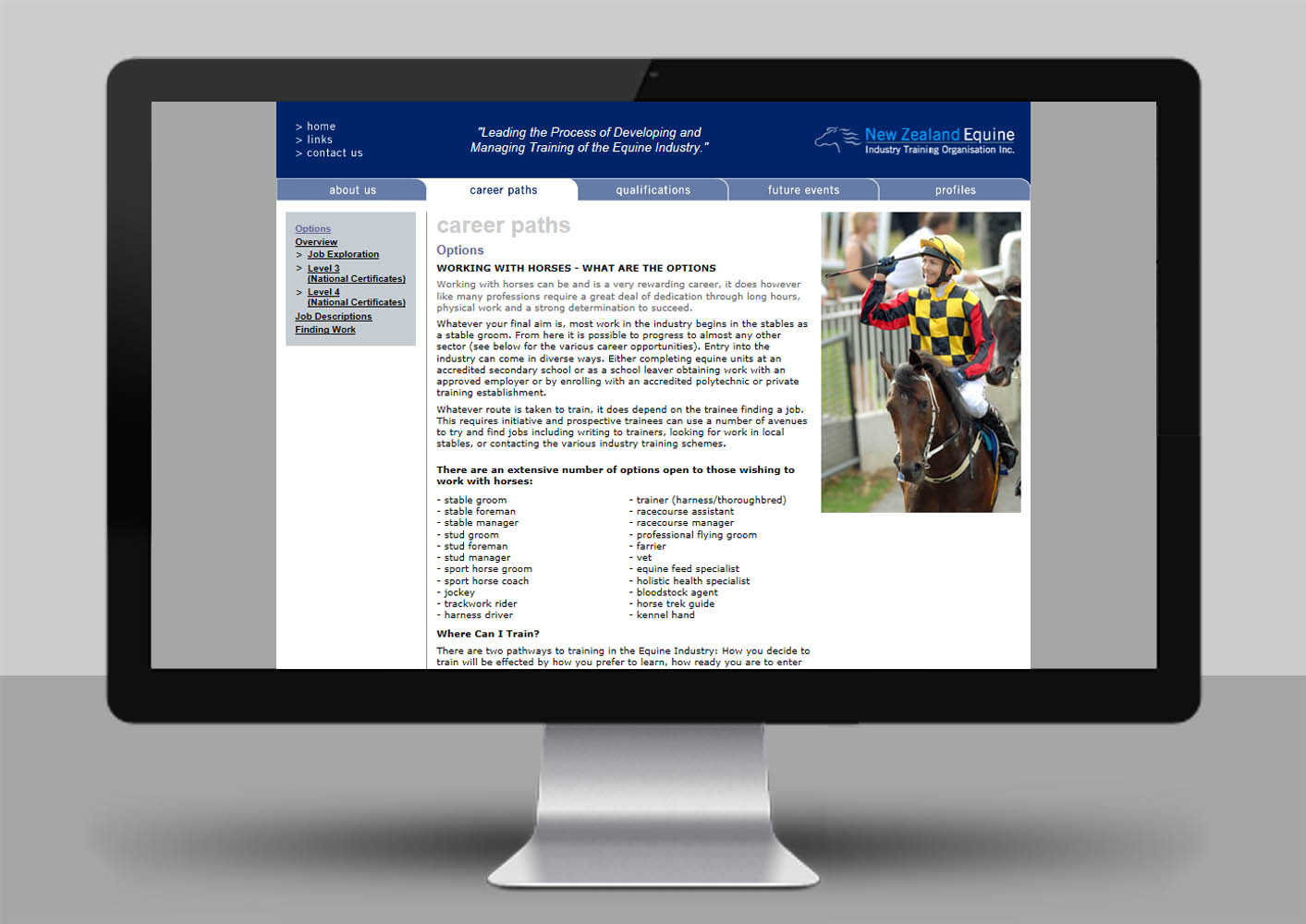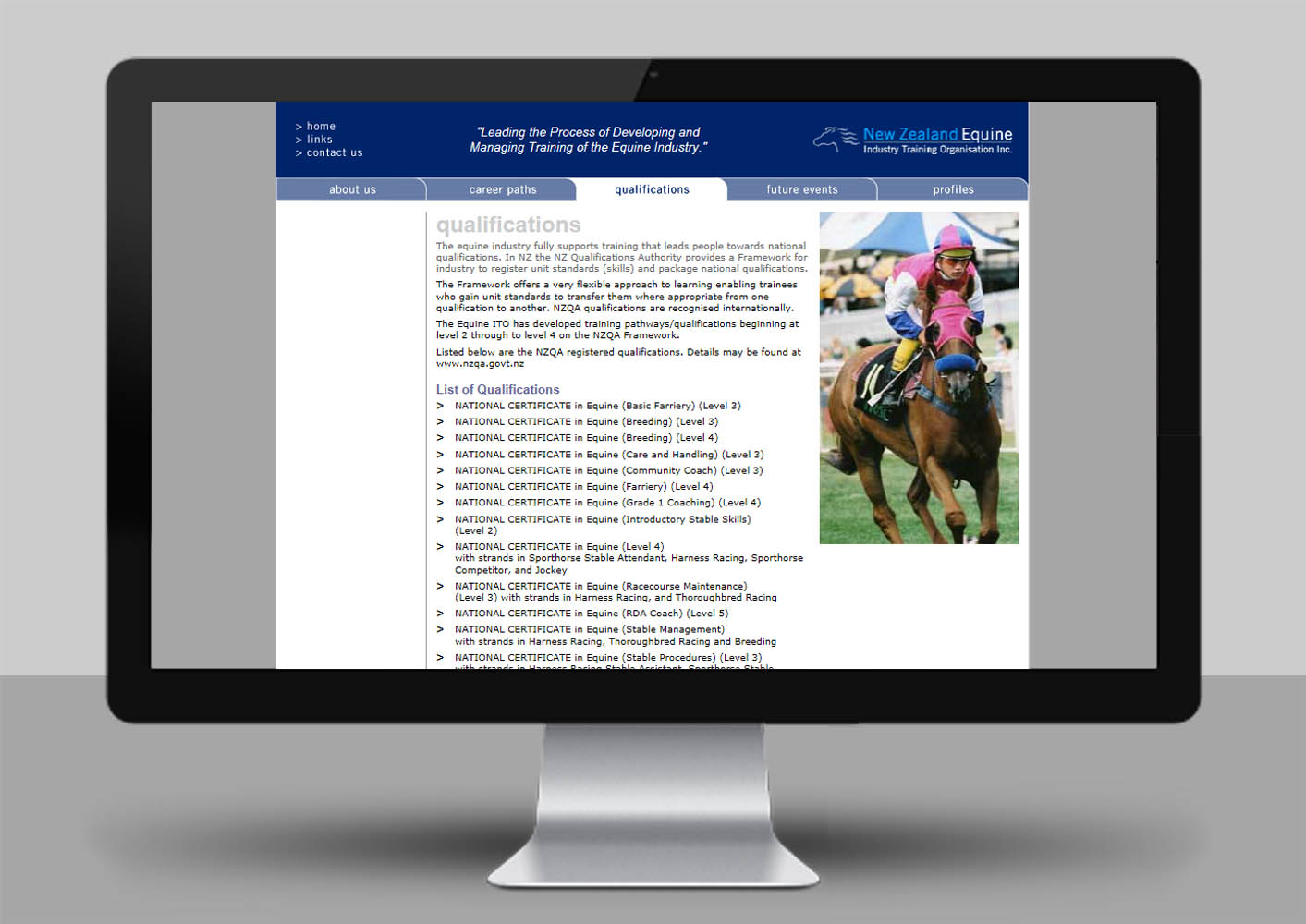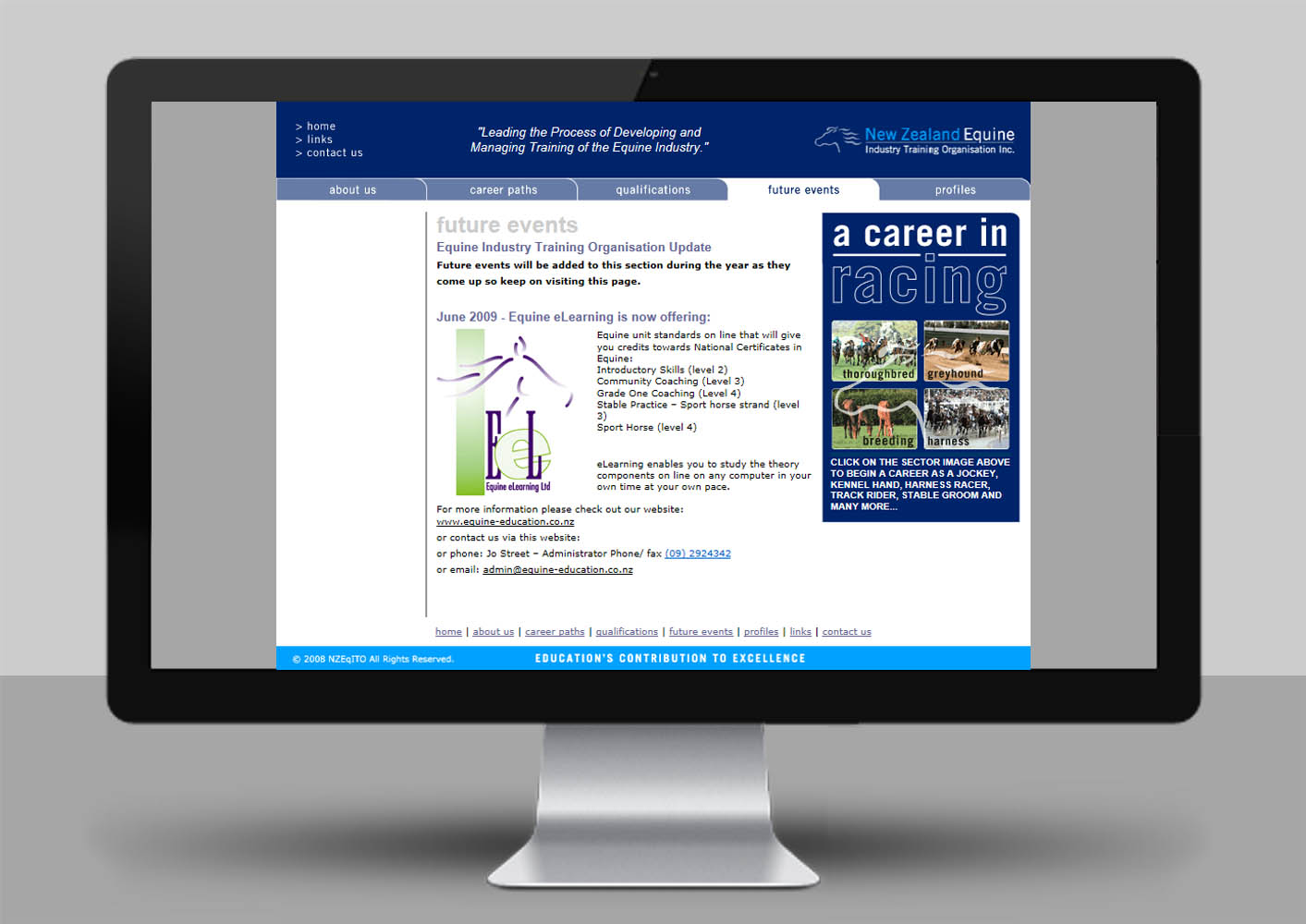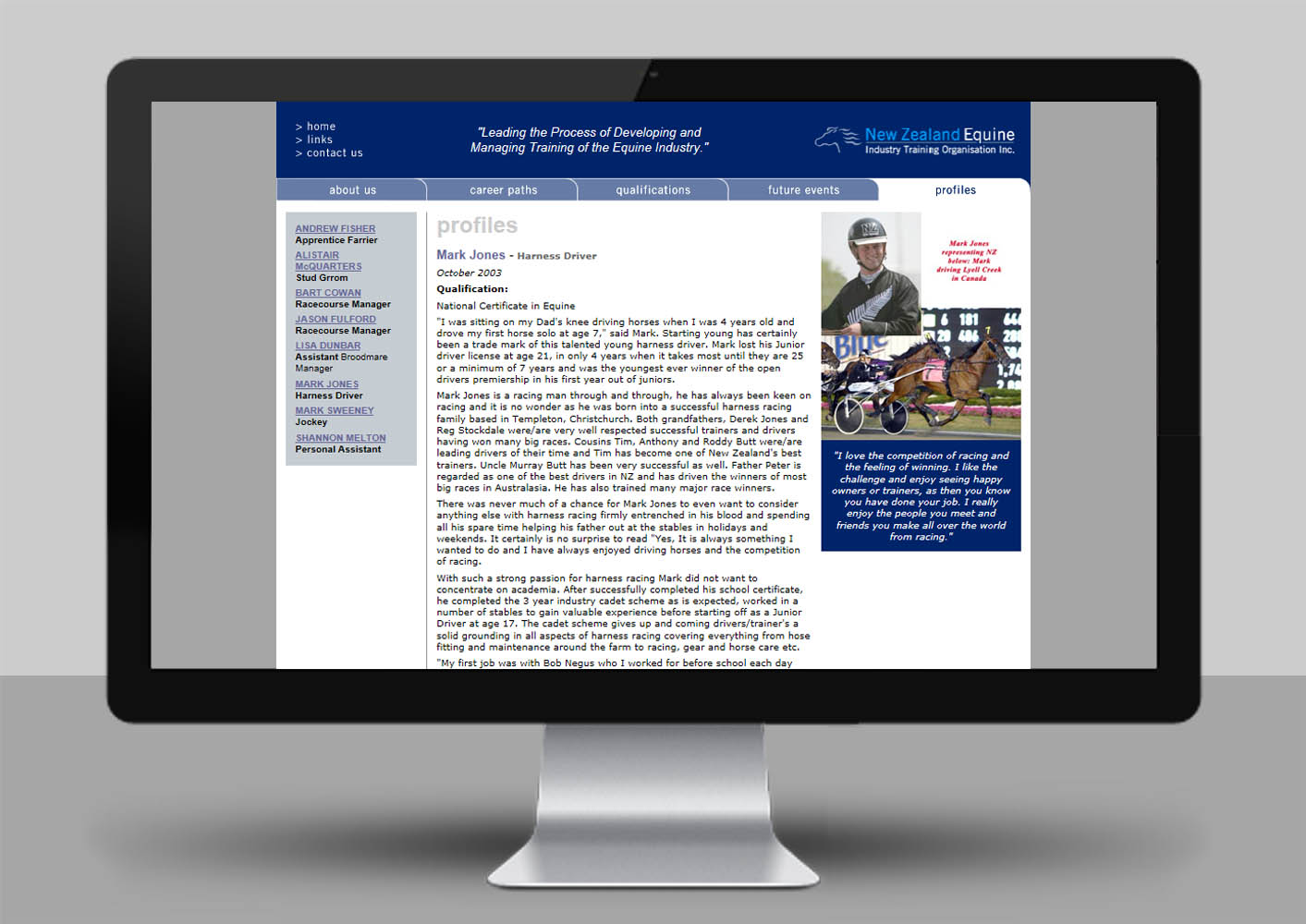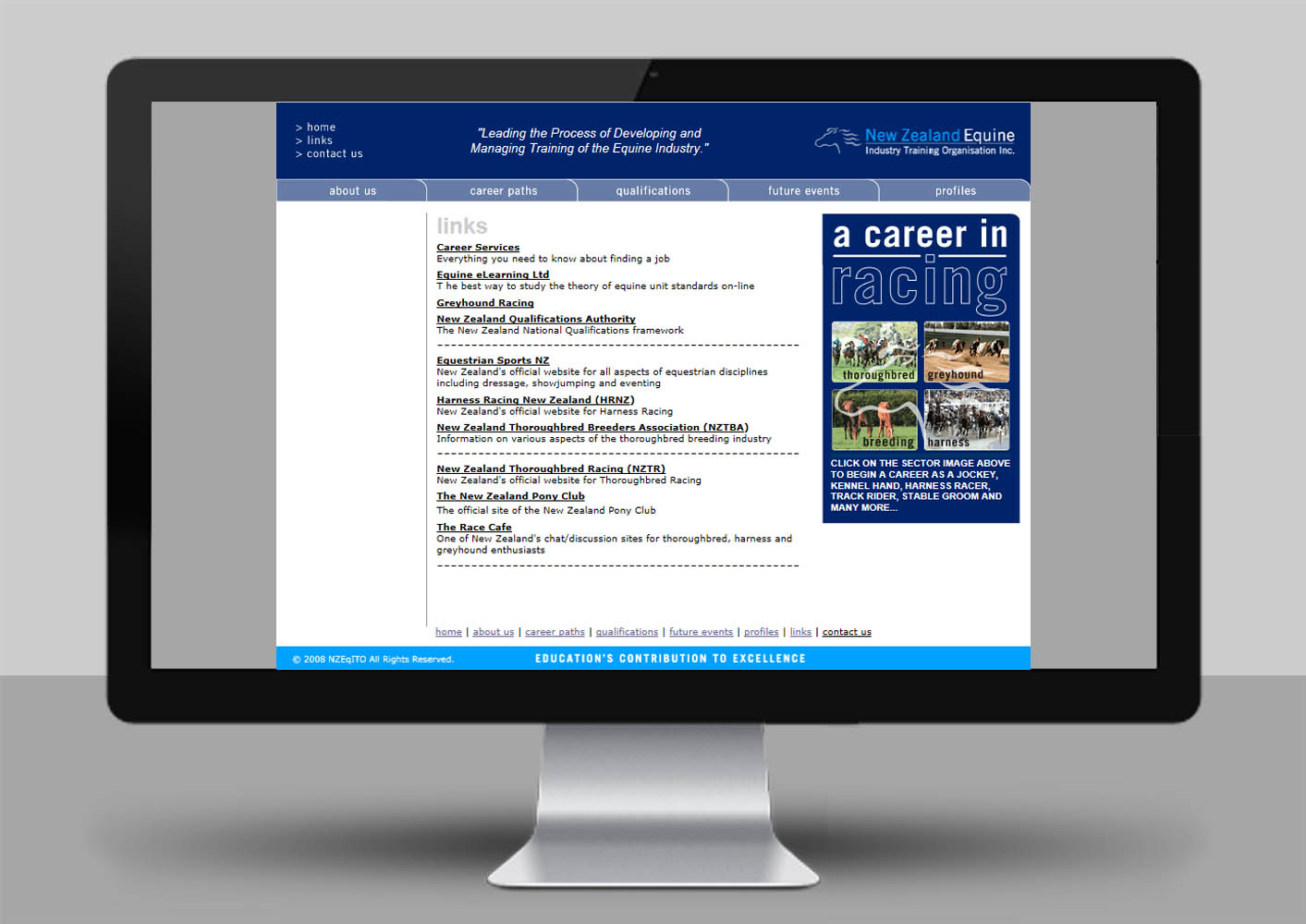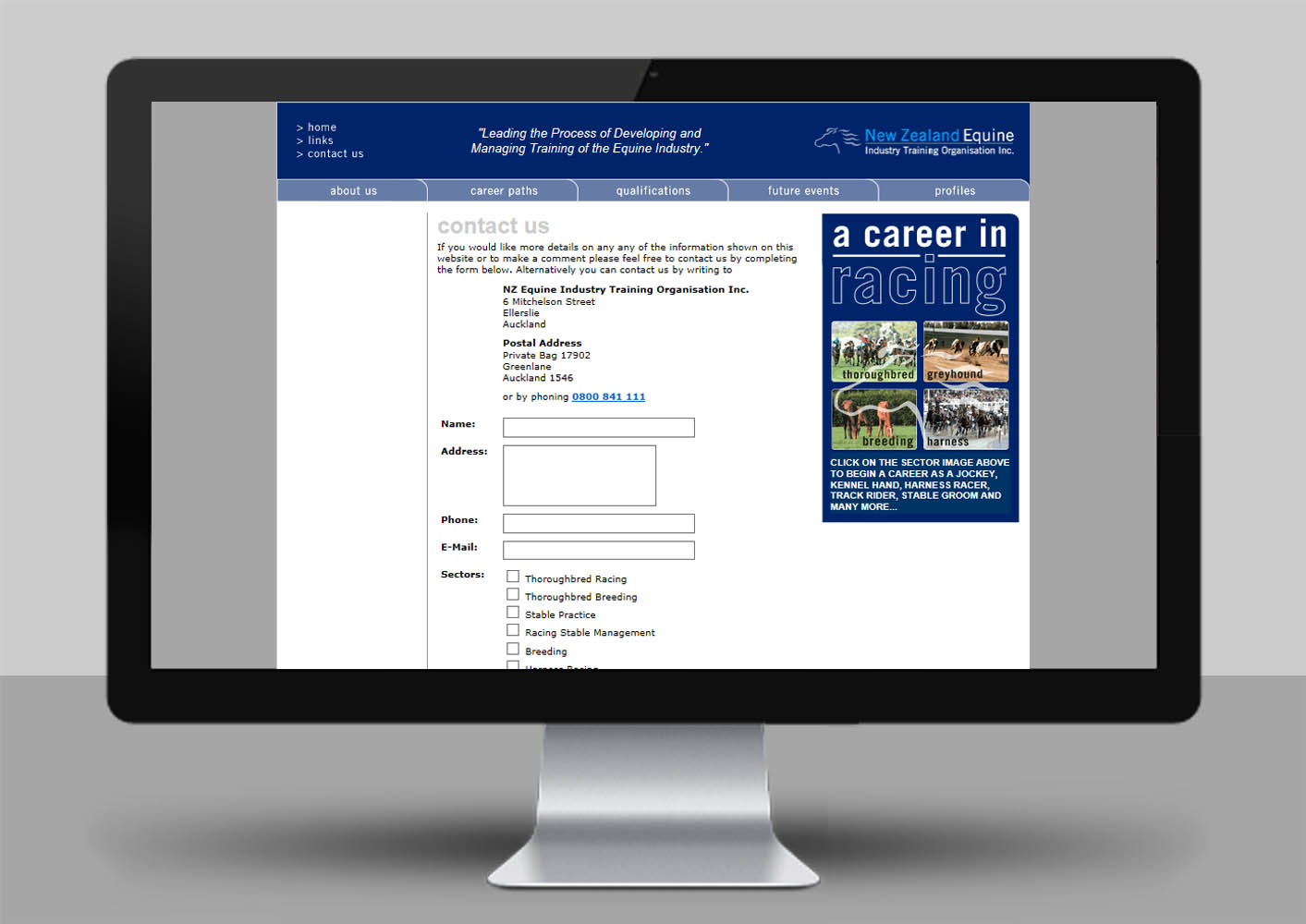 "We really appreciate all the hard work you have put into this project over the years, and have been absolutely delighted by the quality of the workbooks and your attention to detail, which has resulted in outstanding product quality. We continually receive favourable comments about the workbooks from tutors, employers, students, industry and other providers, and we are all very proud of the project's results. You have been an integral part of this process, and your commitment and follow-up have been outstanding."
Sally Waters – CEO, New Zealand Equine Training Trust
Project: Website.
Format: 20-page website with secure login section.
I designed and built the 20-page website. The website contained a variety of information including general information about the organisation, career paths for working with horses, job descriptions, qualifications, future events and profiles this contained eight profiles of young people in different careers in the racing industry. The look and feel followed the corporate brand using the same colours and fonts.