RPR :: Ruscoe Public Relations
The project for RPR involved Graphic Design and Web Design. RPR – Ruscoe Public Relations is a Wellington communications consultancy company owned by Joanne Ruscoe. Shine designed RPR's company profile website to link in with the current brand which was modern and simplistic.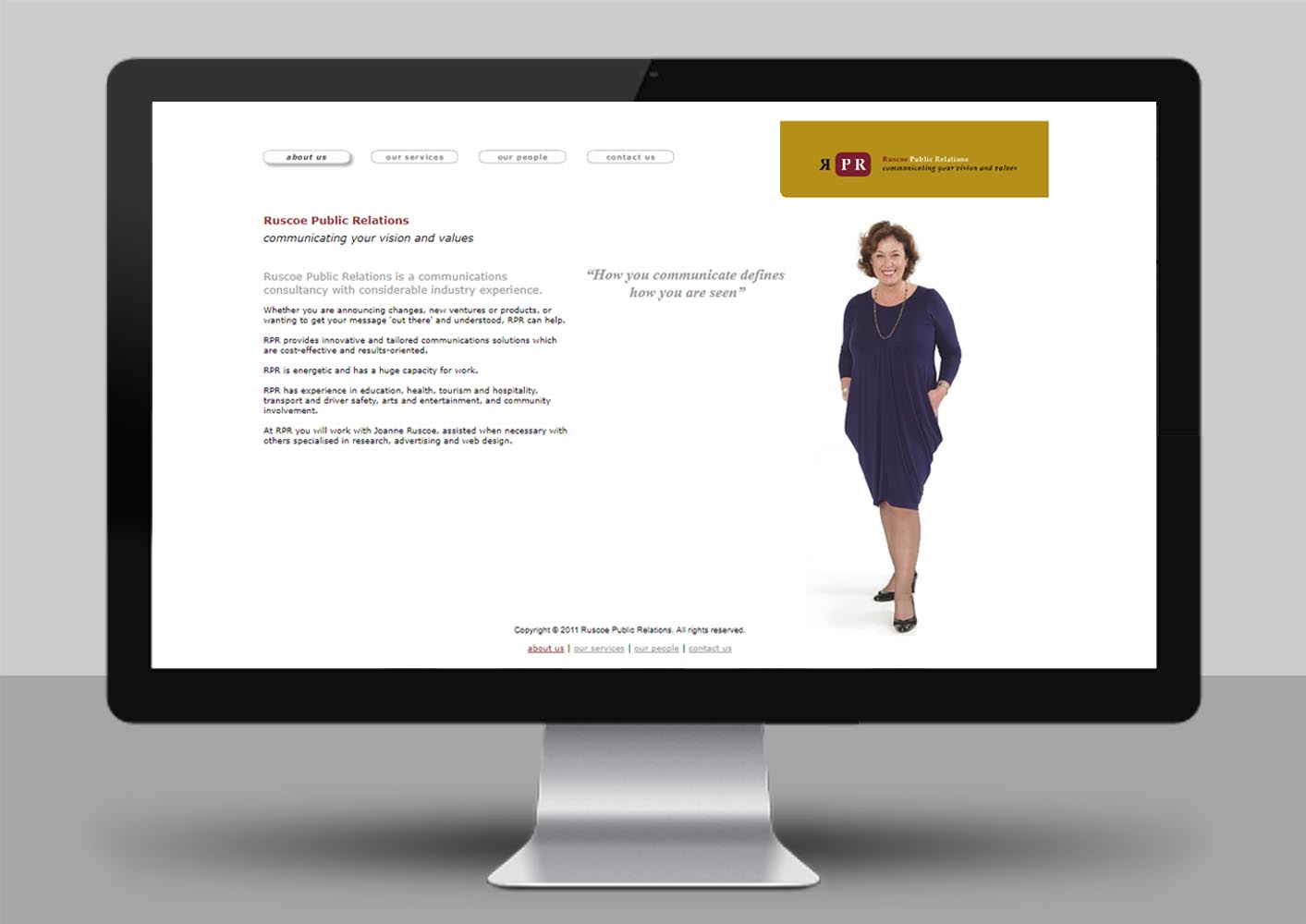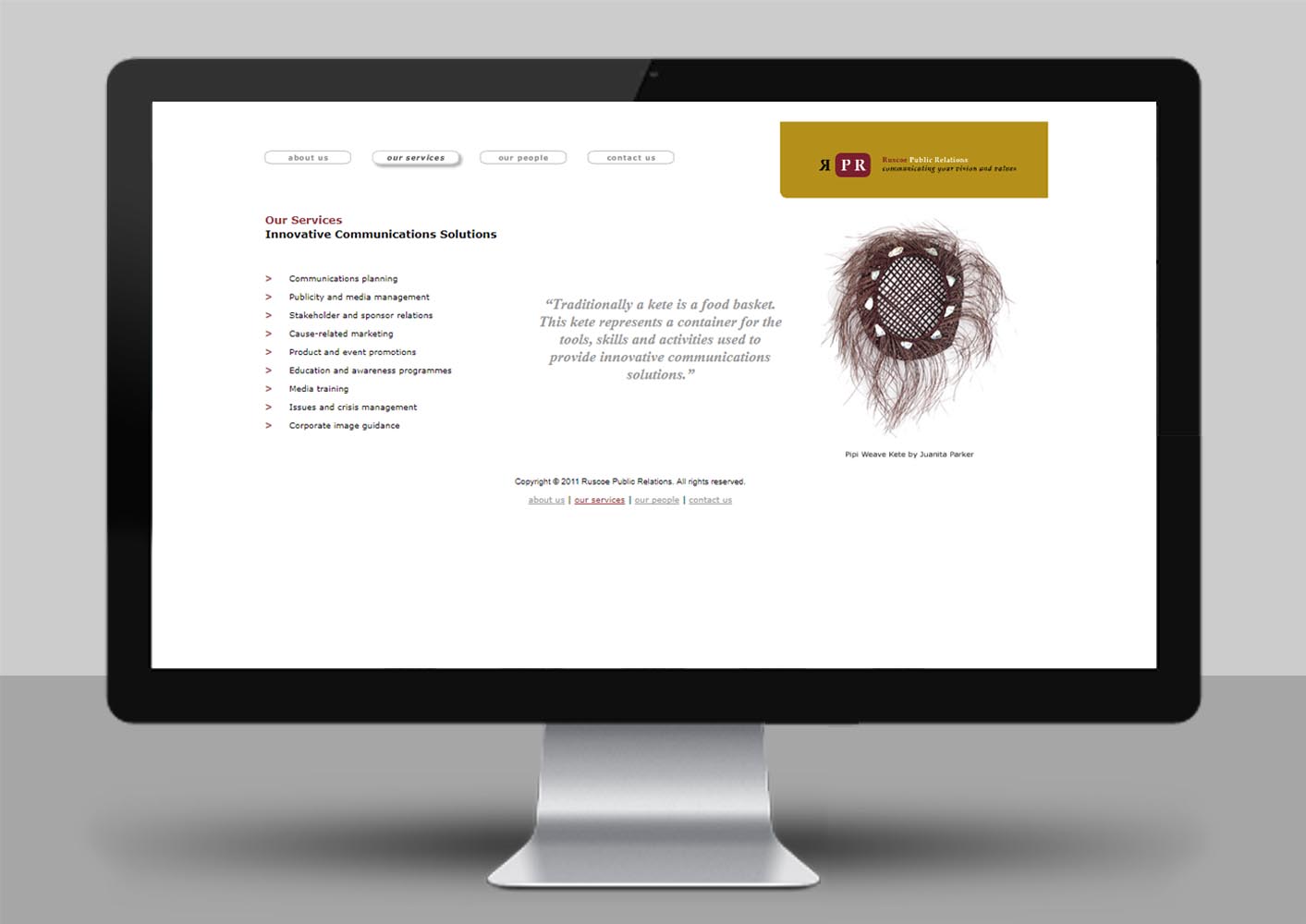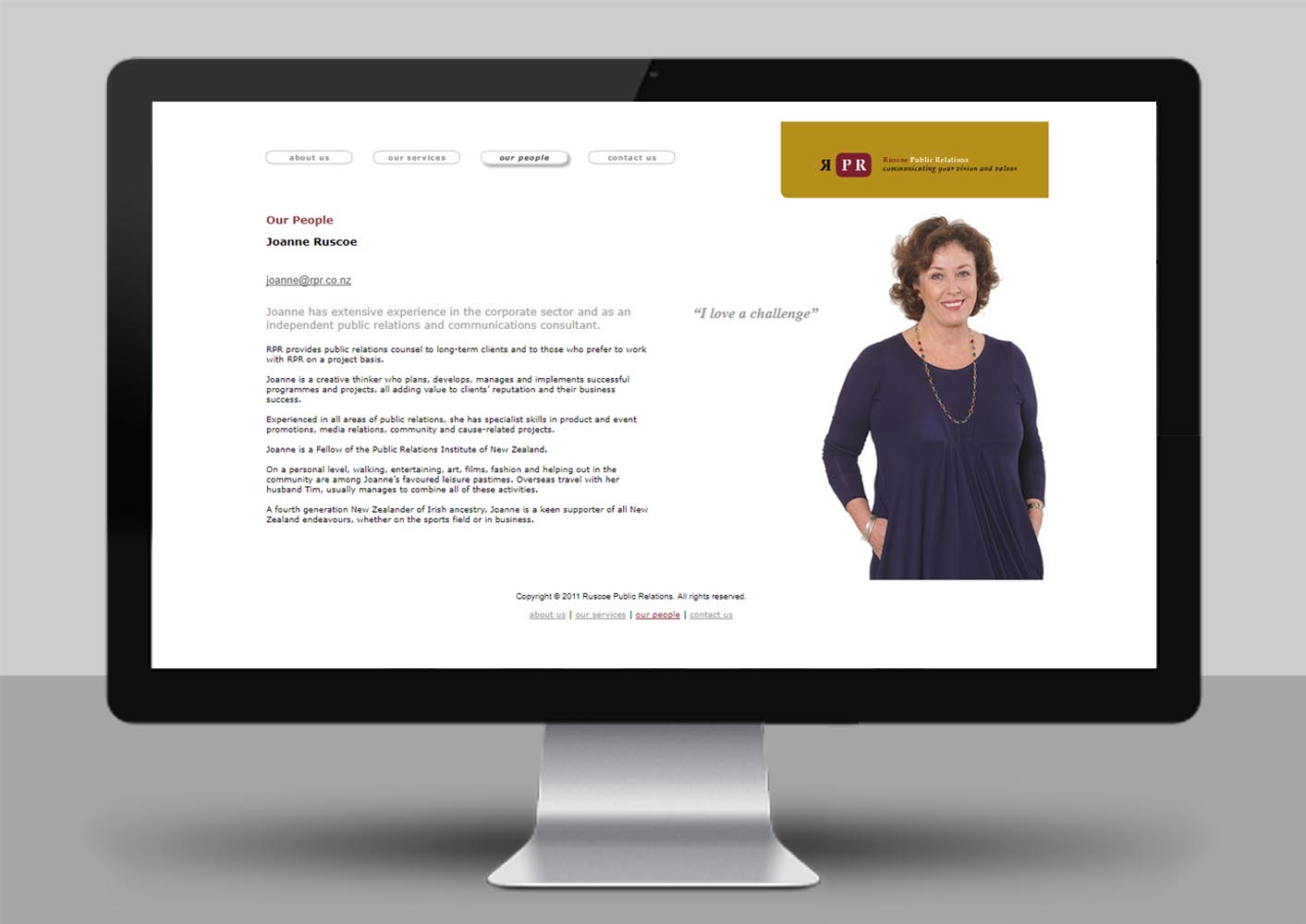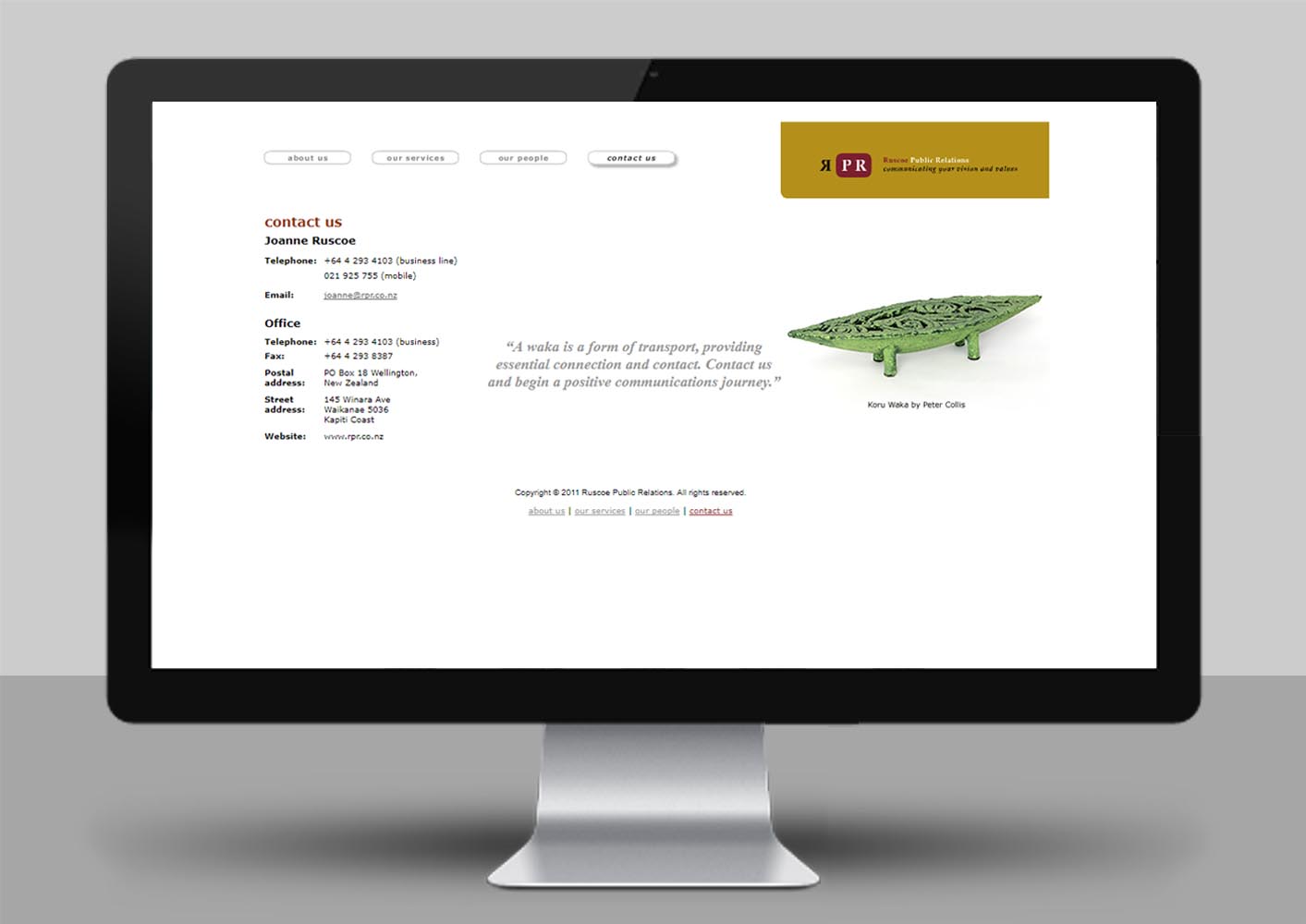 "I am really pleased with the website design it's modern and simplistic, I love the subtle rollover navigation buttons. The overall 'look and feel' matches my brand exactly."
Joanne Ruscoe – Owner Operator
Project: Website Design.
Format: Five-page company profile website.
Brief: To design and build a company profile website that reflects the same look and style of the existing brand. The client wanted the layout to be simple and clean-cut.
Solution: The 'look and feel' was created by an overall simplistic modern layout and navigation. Simplistic rollover menu navigation buttons were designed. The corporate colours and fonts and professional clear-cut images were used.